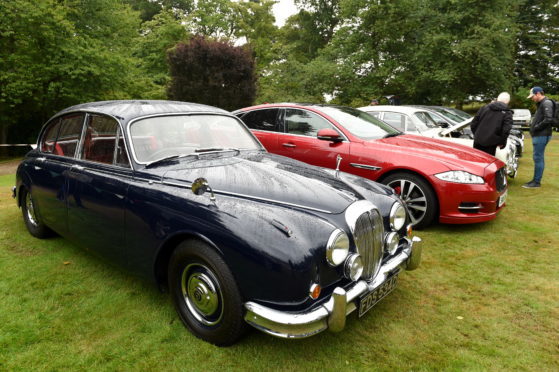 Some of the most illustrious vehicles in motoring history roared into the north-east for an annual rally over the weekend.
Scores of vintage car enthusiasts met at Drum Castle, near Drumoak, on Saturday for the Grampian Jaguar Enthusiasts' Club annual show.
Now in its 19th year, the annual event showcased iconic Jaguars and Daimlers dating as far back as 1949 right up to the present day.
There were also several Triumph Stag owners and Rolls Royce owners in attendance, with 66 cars on show in total.
And although the proceedings were hit by an unseasonal downpour, the club insisted the rain did not take the sheen off the day with about 450 people turning out and around £2,000 raised for Mental Health Aberdeen.
Jim Mann, chairman of the club, said: "Despite the weather, we had a great turnout and the castle was very pleased.
"We choose a different charity every year and try to pick one with a connection to the club – one of our members was a psychiatric nurse and another still works with disturbed children, so we thought MHA was a fitting choice."
Mr Mann added that the vintage vehicles had a timeless appeal beyond the motoring world.
He said: "They're an iconic part of British history, people remember them from their childhood, maybe their dad had one or their neighbours or they just remember seeing them.
"There's something for everyone, the pedestrian guests like to see the variety we have on offer and the more powerful cars, some of them have more than 500 horsepower.
"There's a lot of people who see cars as four wheels and a body and there are the petrolheads who are interested in the form and the shape."
There was also music from the Gordon Highlanders pipe band, a climbing wall, raffles and bottle stalls with prizes on offer, including a Jaguar for a day and local afternoon teas and strawberries and cream.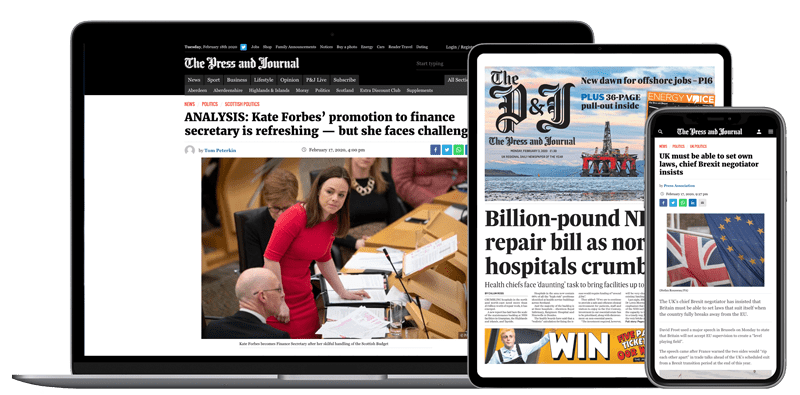 Help support quality local journalism … become a digital subscriber to The Press and Journal
For as little as £5.99 a month you can access all of our content, including Premium articles.
Subscribe