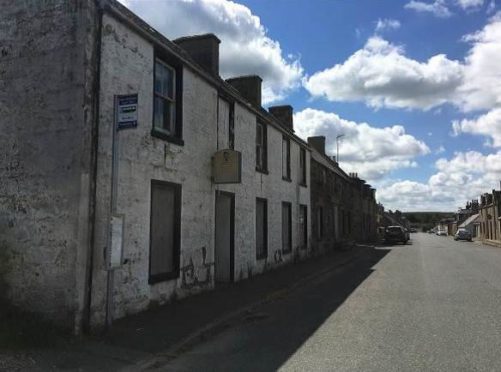 A derelict north-east hotel could be transformed into new homes after plans for the project were submitted to the council.
The proposal is to convert the Dower Hotel in New Aberdour into two separate properties with a third being built at the back.
Dr Bulvinder Michael, who is based in Lancashire, is the man behind the potential redevelopment.
The B-listed building has been empty for over a decade and the building is deemed to be in "poor condition."
A report confirmed the former hotel is deteriorating and that extensive roof repairs, and rot and structural surveys will be required.
A design statement that has been submitted with the plans said the developer would be using the existing exterior which faces the village's High Street.
The hotel's rear wing would be completely demolished to make way for a new build property because it has been branded too "cost-prohibitive" to develop.
A document prepared by Aberdeen-based architect Ian Rodger insisted the proposals were the only way to save the building.
It said: "The applicant has bought the former Dower Hotel at auction, and fully accepts that, in order to save the buildings from destruction, a housing development is required.
"Otherwise, the project will be unviable, and the listed property will continue to deteriorate.
"There is clearly the potential for converting the two main house blocks back to their original use on the High Street.
"To make the project viable, a further housing unit is required.
The design statement stressed it was important that the "sensitivity" of the hotel be "respected."
It said: "The proposals ensure that the character of the existing hotel is retained by utilising the existing openings and not altering the external traditional form.
"All the existing external walls will be retained, with the internal walls being stripped back to allow for new insulated timber framing.
"This will ensure the building complies with the current heat-loss requirements of the building standards."