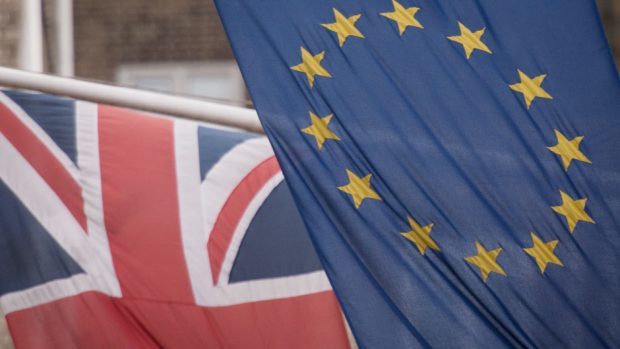 Visitors to the Turriff Show yesterday were keen to discuss Brexit and the affects it will have on agriculture in the north-east.
The First Minister Nicola Sturgeon and Conservative MP Michael Gove voiced their starkly-contrasting opinions on the future.
Mr Gove was clear he believes Brexit presents "big opportunities" for farmers.
He said: "Brexit is a win-win as it could mean new markets for high-quality Scottish produce and an opportunity to sell to new consumers the top quality meat, produce and goods.
"One of the things we're talking to the Scottish Government about is making sure we can provide farmers with support not only to access the new export market but in all other work they do.
"We have to make sure people have the skills that they need to take advantage of new opportunities.
"The other thing is that we have to make sure we have the broadband and 4G or 5G coverage necessary for people to live and work and make the most of life in rural communities."
Ms Sturgeon instead spoke about the potential crisis which could be precipitated by a no-deal Brexit.
She said: "A no-deal Brexit in my view is unthinkable and completely unacceptable and I would like to see the government and Prime Minister in particular, rule out any possibility of a no-deal Brexit.
"The danger is the way the UK government are behaving is that they increase the risk of that happening even if it's not ultimately what they want.
"Let's focus our energy on trying as hard as we can to avoid that outcome, but there's no doubt if the UK Government continues down the track it's on the risk of that happening becomes far greater.
"We are making any preparations we can such as the stability and simplicity consultation looking at how to ensure a stable transition.
"The Scottish Government has argued for, if not EU membership, for customs union membership to protect the ability of the food and drink sector to continue to trade freely and protect the things about EU membership that matter.
"Am I happy with the assurances? I think the honest answer for that would have to be no.
"I don't think there is anything about the Brexit planning of the UK government that I would describe as satisfactory."
Mr Gove disagreed.
He said: "This is the Government offer and it has been designed to ensure that European nations have access to our markets and products in an uninterrupted way at the same time that we can take back control of our agricultural policy, farming policy and our borders.
"We want a deal, but we are ready for every eventuality and we're making appropriate provisions for whatever eventuality arises."