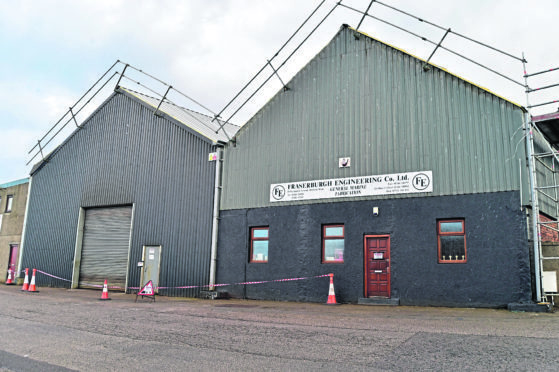 A Fraserburgh manufacturing company has been fined £10,000 after a worker's arm got trapped in a giant drill.
Dominik Dula was working for Fraserburgh Engineering when he became "entangled" in the machine in June 2016.
He was left severely injured and permanently disfgured following the incident the premises.
At Peterhead Sheriff Court yesterday, company bosses admitted a string of health and safety failures between May and June 2016.
The hearing came as the firm's workshop on Broad Street, Fraserburgh was sealed off while the roof – made of asbestos cement – was removed.
Tape surrounded the building, with a sign advising that the potentially deadly material was being removed.
In court, Fraserburgh Engineering admitted that fixed guards had not been provided and adjusted to guard the drill tip of a Pollard 6 spindle pillar drilling machine. They accepted they had failed to provide the necessary instructions and training to employees, thereby failing to ensure effective measures were taken to prevent access to dangerous parts of the machine, which led to Mr Dula's accident.
Last night, the HSE said the incident could have been prevented if a safety guard had been in place.
Simon Dunford, HM Inspector of Health and Safety, said the case highlighted the risks of operating heavy machinery.
He said: "This incident could have been prevented if the company had ensured that the drill in question was suitably guarded and checked that a safe method of work was being followed for the task carried out.
"This case demonstrates the significant risks involved when operating drilling machines and it is vital that companies understand the importance of establishing and maintaining effective measures to prevent the risk of entanglement with the rotating parts of such machinery."
Last night, John McKenzie a director of Fraserburgh Engineering, said he was relieved the matter had now concluded.
He said: "We are happy the case has been resolved and we are not commenting further."
Earlier this year, the HSE issued the business with an improvement notice for failing to provide a ventilation system to keep workers safe from welding fumes.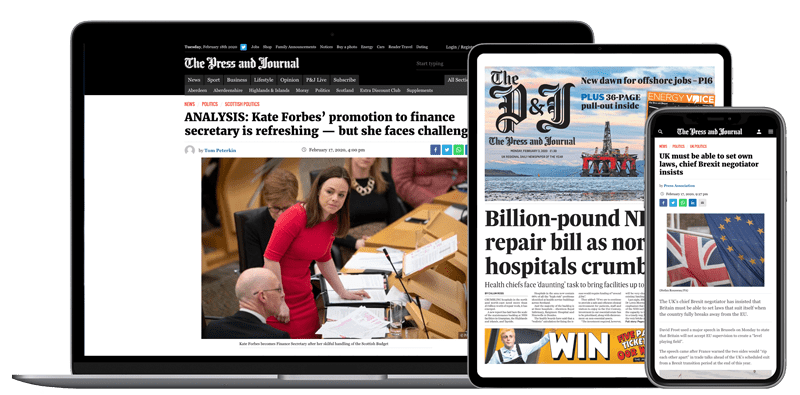 Help support quality local journalism … become a digital subscriber to The Press and Journal
For as little as £5.99 a month you can access all of our content, including Premium articles.
Subscribe