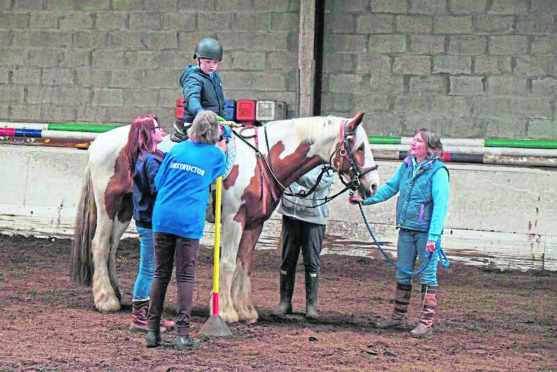 A north-east charity is calling for volunteers to help with horse riding classes for people with additional support needs.
The Buchan branch of the Riding for the Disabled Association (RDA) has provided adults and children with the opportunity to ride for over 35 years.
To provide the essential support needed to continue to ensure the experience is safe and positive for the riders, however, more helpers are now urgently required.
Buchan RDA helper Susan Fowlie said: "I'm always trying to encourage more people to get involved.
"Our riders are here for all sorts of different reasons and watching them progress is rewarding whether it's communication, self-esteem or balance.
"Physically it's a great therapy for those involved as it can help relax muscles or help tense and use muscles.
"We have between 40 and 50 people who have weekly or fortnightly sessions.
"Some groups need eight volunteers but if there are children riding you need up to three volunteers for that rider. It's labour intensive and we can't do this without helpers.
"People don't need experience with horses. It helps to know the front from the back and not be allergic but some people do it simply because they enjoy helping and seeing people improve.
"You need to be reasonably fit and able to walk but helpers who aren't able to go at trotting speed can be substituted out for others for those short spells if needed."
Buchan RDA is based at Ladymire Equestrian Centre, south of Ellon, which offers suitable horses, ponies and riding facilities.
Riding sessions for the group take place during term time on Tuesday and Thursday mornings and new volunteers will receive induction training.
All volunteers must be PVG checked, but such checks should be free if obtained for a charity.
A training session is planned for Tuesday August 28 at 10am to give volunteers a taste of RDA.
To find out more, email buchanrda@outlook.com or call Juliette Norcott on 01224 708873.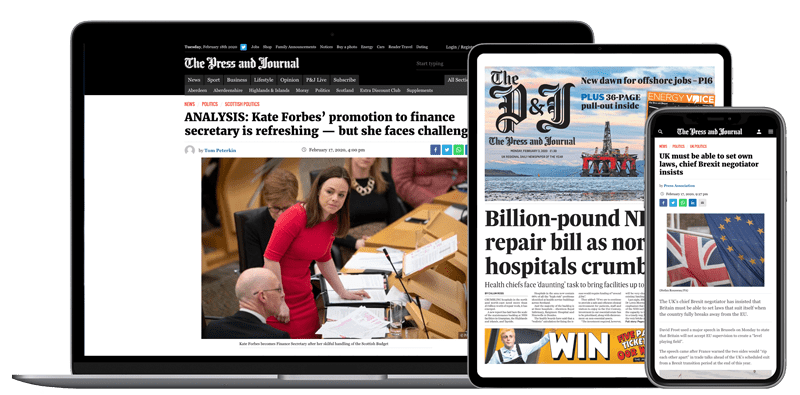 Help support quality local journalism … become a digital subscriber to The Press and Journal
For as little as £5.99 a month you can access all of our content, including Premium articles.
Subscribe