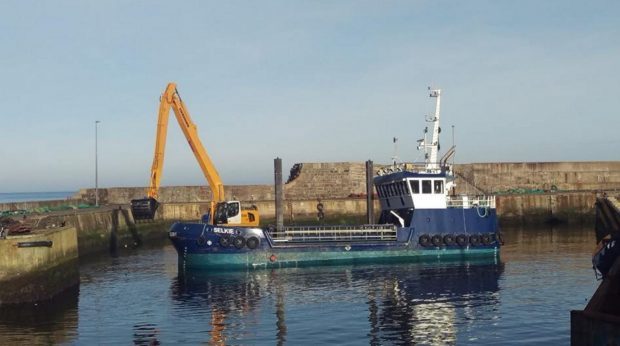 A north-east fisherman has spoken out about his concerns over the "disgraceful" lack of night watchmen in Macduff.
Two people are currently employed by Aberdeenshire Council for the position and one was recently praised for his quick actions which saved the life of a drunk man who had gone for a swim in the water.
But John Clark, a local fisherman, has spoken out about the issues of providing staff cover when one of the men is ill or on holiday.
Next week one of the watchmen will be absent, meaning the other is covering shifts from midnight to 7am every day.
And due to the limited shifts, there will be no one patrolling the harbour from 5pm to midnight.
The fisherman said he was concerned about the safety of members of the public and also vessels arriving at the port during the night.
Fishermen have apparently been told to call the harbour phone on their approach despite having no access to the phone number.
And they are also not allowed to use mobile phones on boats entering the area.
Mr Clark said: "If something happens and someone loses their life, and it's deemed a watchman could have prevented it, then there could be criminal charges against the Harbour Board.
"There have been so many issues with the risk assessments carried out and the safety of Macduff Harbour is at risk.
"Last week was not the first time a night watchman saved someone – every time something happens they dial the police who alerts the coastguard.
"But when there wasn't one there earlier this year a man lost his life after he decided to go for a swim.
"Next week there will only be a watchman at certain times and it's a huge safety breach of the Port Marine Safety Code."
Mr Clark said he's "angry" about the lax approach to regulations.
"Kids also fish in the harbour.
"It's a serious issue but the council just don't care.
"There's no watchman next week because the council feels the money is better spent in other ways – it's a disgrace."
An Aberdeenshire Council spokeswoman said: "The role of the nightwatch person is not principally to ensure the safety of the public but rather to patrol the harbour and ensure the safety of vessels and security outwith normal working hours.
"There are no current plans to extend the hours that the nightwatch operate and we would remind members of the public to take care around the harbour and any other stretch of water in Aberdeenshire."