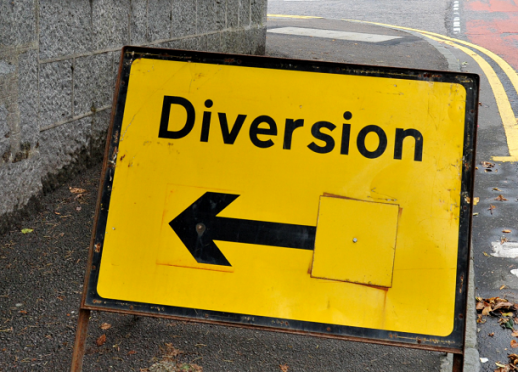 Essential resurfacing work will be carried in Banff next month.
The road will be closed between Castle Street and Boyndie Street West during the weekend of September 22-23 and the following one.
Preparations will be taking place from September 10, with traffic lights and temporary waiting restrictions in place
Diversions will be in place, but motorists are advised there will be no access onto Seafield Street for through traffic.
Local traffic is advised to drive via Golden Knowes Road, Lusylaw Road, Whinhill Road, Bellevue Road and Sandyhill Road.
Aberdeenshire Council's roads manager, Derek Murray, said: "This work is essential to ensure the road remains fit for purpose and is safe for all road users.
"We appreciate that any maintenance work on the road network can cause inconvenience, but I would ask the public to bear with us while we carry out these repairs on what is a busy road.
"Roads users are asked to follow diversion signing and adhere to any temporary warning signs for their own safety and that of the workforce on site."