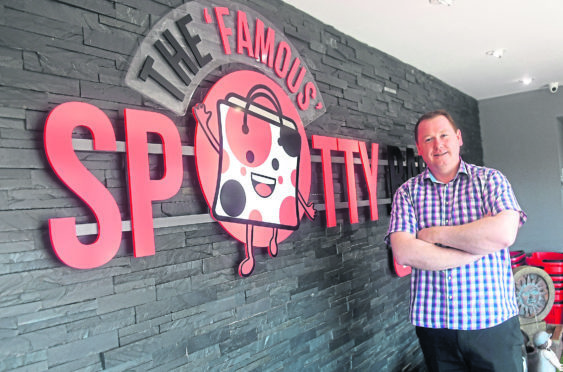 A north-east businessman has urged Aberdeenshire Council to take regeneration seriously when it considers plans to expand his shop.
Des Cheyne, the owner of the Spotty Bag Shop in Banff, has called on the local authority to do more to boost the town's appeal.
He claims businesses are doing what they can to improve employment and bring visitors to the area, but is convinced the council "needs to step up" its game.
Mr Cheyne said: "It has been a challenging year, but we are still looking to move forward and contribute to the regeneration of the town, something I'm still waiting for the council to provide.
"I get frustrated as they make regeneration promises and, to date, we've not seen anything change in the town.
"We are doing our bit and the council need to step up and do theirs.
"We prove, time and time again, that we're creating more footfall through considerable investment and the council need to realise they should be encouraging local investment as much as possible."
The proposals lodged for the expansion of the Spotty Bag Shop are to demolish the adjacent house – 11 Old Market Place, Banff – to allow for increased space for deliveries and storage.
A boundary wall will be erected on the property line if the plans go ahead.
The building, as it stands, has been left in a state of disrepair and would cost a considerable amount to bring into working order.
Mr Cheyne said: "So far, it has been going through all of the processes, but there could be possible issues with the fact it's a C-listed building.
"We're hoping to add more retail space with the potential of a kids' soft play area.
"The council, when making a decision, should look at whether they are serious about regeneration.
"We are also hoping to create more employment because, despite the rates increases of 115% which we've had over the last year, we're still trying to move forward."
The council's head of economic development, Belinda Miller, said: "We are always keen to work with local businesses and the community on any initiative that supports the ongoing Regeneration Action Plan for Banff, as well as for our other key towns of Macduff, Fraserburgh and Peterhead.
"The plan is delivering real and tangible results.
"We have got a new initiative off the ground to create a Banff Heritage Trail, we are pushing ahead with a project to bring Banff Vinery back into use and local businesses are already working together to establish the town as a craft and vintage centre.
"Meanwhile, we are working to support restoration of local buildings and have plans for the marina.
"It is our firm ambition to drive footfall and investment into Banff.
"The greatest success of regeneration will be to get to a place where public sector efforts are able to mobilise private sector investment.
"Regeneration cannot happen in isolation and is truly a success when we all work together."
Councillor Glen Reynolds, chairman of the Banff Development Partnership, said: "The fruits of much behind the scenes work on regeneration in Banff is now being seen by the public.
"A good example is the Smiddy which, while reflecting the past silversmith industry of the area, will provide a springboard to other businesses and partnerships and will reflect a more positive approach to Banff.
"Indeed, partnership work between the public and private sector is what this area needs."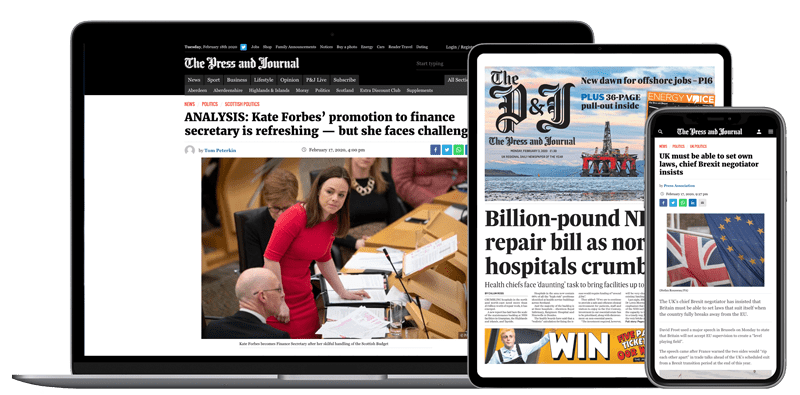 Help support quality local journalism … become a digital subscriber to The Press and Journal
For as little as £5.99 a month you can access all of our content, including Premium articles.
Subscribe