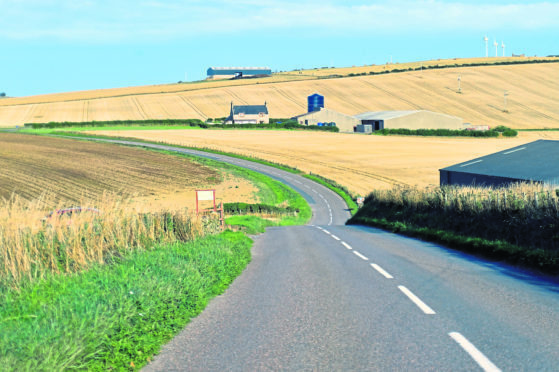 Motorists using a north-east route are being urged to "respect the roads" after a teenage girl was knocked off her bike.
The youngster is in hospital after the incident on the B9031 Macduff to Gardenstown road on Sunday.
The child was hit by a car as it overtook another vehicle on a section of the route that has a blind summit and a corner.
It is understood the 16-year-old's parents did not report to the incident to the police.
The accident has sparked calls for those using the road to be cautious.
Troup councillor Ross Cassie is a former driving instructor and traffic police officer.
He said the B9031 Macduff to Gardenstown road is like others across Aberdeenshire and needs to be "respected".
Mr Cassie said: "These roads are very bendy and drivers should drive to the conditions.
"Roads like this are spread across our region, and do you really have to put signage up on every corner?
"There has to a fair amount of driver responsibility.  I would urge drivers to respect the roads."
Richard Menard, chairman of the Banff and district community safety group, said the road has "problem" with motorists going too fast.
He added it could also be difficult for police to patrol the route.
Mr Menard said: "That bit of road has got a problem with speeders.  It has quite a long straight and people put their toe down.
"There's a dip and it can be quite be difficult to see what is coming up.
"We do have a lot of speeders on it and I'm not entirely sure if there are road signs there.
"The police are so short staffed that they can't be everywhere."
Last night, Macduff council Mark Findlater joined the call to urge motorists to take extra care on the route.
He said: "The road itself is a wee road and it is twisty.
"When you are driving along it, you must drive to your own capabilities.  When there is a blind summit you have got to be aware.
"There are a few blind summits and dips and something could be in the dip as well."
Last night an Aberdeenshire Council spokeswoman said: "At this time it would be very difficult for us to comment on the circumstances.
"It is for the police to police speeding on roads, however if following on from an accident investigation there was a finding that there was an engineering solution then we would naturally act upon it."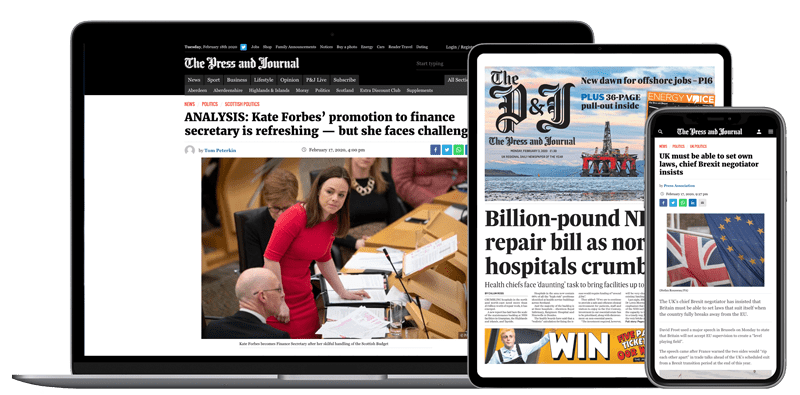 Help support quality local journalism … become a digital subscriber to The Press and Journal
For as little as £5.99 a month you can access all of our content, including Premium articles.
Subscribe