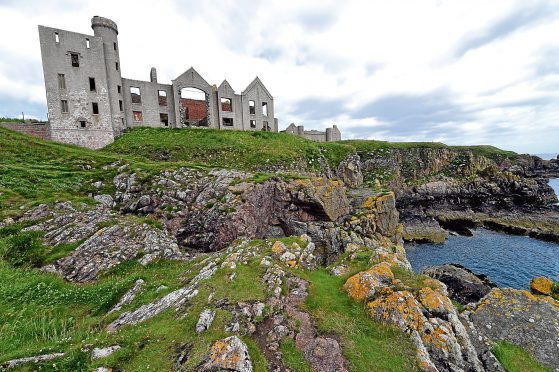 A decision on listed building status for the north-east castle that inspired Bram Stoker's Dracula has been delayed.
Slains Castle, near Cruden Bay, was granted B-listed, but the owners of the structure decided to challenge that with an appeal.
Mountwest 4 Limited lodged documents with the Scottish Government Planning and Environmental Appeals Division in July.
The New Deer-based company claimed there was not enough evidence that the castle was of historical interest and pointed to how Historic Environment Scotland agreed not to list the site in 2003.
A ruling on the appeal was due to be made by the Scottish Government at the end of this month, but that has been held up to allow for a site visit.
In a letter to both Mountwest 4 Limited and HES, government officer Smerah Akbar updated the parties on the procedure.
He said the site visit would be held in the next few weeks.
Mr Akbar added: "The purpose of this visit is to allow the reporter to become familiar with all the physical aspects of the site and the surrounding area.
"It is likely that, after carrying out the site inspection, the reporter will have enough information to make their decision and it will be issued in due course.
"In agreement with the targets set for us by Scottish Ministers, we had hoped to have a decision by September 26.
"Unfortunately the reporter advises me that there will be a delay. They hope to issue the decision on this case next month."
Cruden Bay Community Council have voiced their support for the listed building application.
Secretary Lynn Smith said: "Dacre Stoker, great grand nephew of Bram Stoker, visited Cruden Bay and confirmed Slains Castle and its distinctive floor plan was the inspiration for five novels, the most famous one being Dracula."
A spokeswoman for Historic Environment Scotland highlighted that the castle had "important historical associations" and said: "It was listed at category B in April of this year.
"An appeal against the designation has been made to the DPEA, and we await their decision."