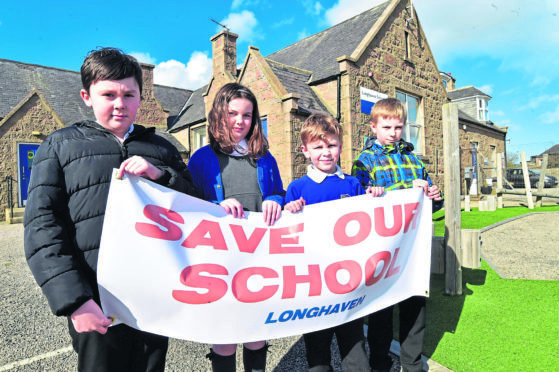 Parents are still being invited apply for places at the troubled Longhaven Primary despite confirmation it has been mothballed and a major question mark hangs over its future.
Education chiefs have confirmed it is likely to remain closed for at least nine months with no reassessment of its use likely until well into 2019.
The school, near Peterhead, shut its doors at the start of this year's Easter holidays after the council admitted defeat in its efforts to find a new head teacher.
Pupils have already been moved to alternative local schools.
Yesterday, parents of Longhaven's 'former' pupils met with officials at Aberdeenshire Council's Buchan House base in Peterhead.
Lynda Thompson, who had to find a new school for her son Aaron with just one week's notice, was at the meeting and said it had been made clear the school will sit idle until next summer.
"They have said they will mothball the school until July and then they will look at it again," said Miss Thompson, whose son is now at Boddam Primary.
"That is the process they are looking at now and everybody has kind of resigned themselves to this. We didn't go in there thinking it was going to be an open discussion.
"We've all moved our children and they are settling in elsewhere so to uproot them again would be stupid."
Last night an Aberdeenshire Council spokeswoman insisted the school would be "an option" for parents applying for school places in the New Year.
She said: "Following a meeting with parents we can confirm Longhaven School will be temporarily mothballed from October 12, 2018.
"The school will continue to be an option for those applying for primary school places in January and its viability will be reviewed before any decision is made on reopening or continuing to mothball for the 2019/20 school year.
"We did everything we could to recruit a new head teacher for the school but as this is not an option at this time the few remaining pupils of the school will continue to attend nearby primary provision, where they have been settling in since April.
"Every effort is being made to continue to support families affected."
The spokeswoman stressed that mothballing is a "temporary closure of a school" and "does not in itself lead to statutory consultation".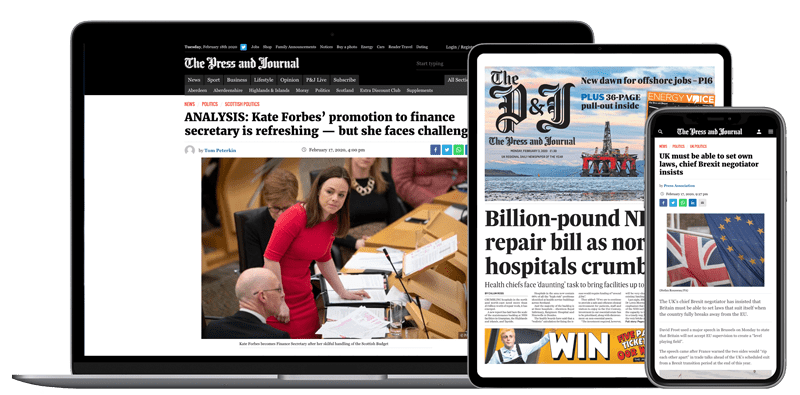 Help support quality local journalism … become a digital subscriber to The Press and Journal
For as little as £5.99 a month you can access all of our content, including Premium articles.
Subscribe