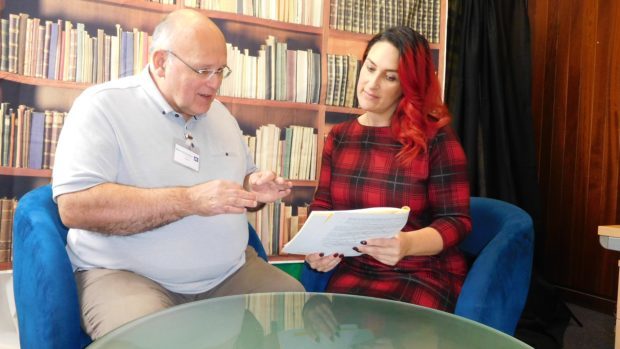 In a first for Aberdeenshire Council, a British sign language interpreter attended a meeting to translate for members of the public.
Councillors at the meeting of the business services committee endorsed a local plan designed to improve access to and support for users of British Sign Language (BSL) across the north-east.
Mid-Formartine councillor Karen Adam is a fluent BSL user who learned how to sign as a child to communicate with her deaf father.
And the latter, Len Mellis, attended the meeting on Thursday to observe the proceedings.
Cllr Adam opened her remarks using BSL before communicating her contribution verbally.
She said: "I very much welcome this local plan for BSL use within the council and am delighted that it received unanimous support from the committee.
"It's important that, as a council, we recognise the importance of BSL to the deaf community, and that we do all we can to make our business and the services we provide as open and inclusive as they possibly can be.
"Today was important, not just for the impact the adoption of this policy will have, but because it sends out an important message that Aberdeenshire is a welcoming place where the use of BSL is a part of our everyday living.
The 2011 census showed that 418 individuals in Aberdeenshire used BSL at home in Aberdeenshire.
Support for the plan has come a month after a north-east user John McLean called on the council to do more.
In August, he told the Press and Journal: "There's no help here for deaf people – there's three or four of us in Peterhead and the same in Fraserburgh.
"We struggle. If we want a social worker, how do they expect to phone us and have us understand?
"We have to phone Inverurie to speak to the social worker there and it's awkward.
"Most of them can't do sign language – Aberdeen Deaf Club has a social worker who can, but I'm not allowed to use their services as it's Aberdeen only.
"The council should be doing more – they've certainly not done enough."
The initiative aims to improve quality of access to services and support for BSL users in Aberdeenshire over the next few years.
The draft plan, including a BSL version, has been published on the council's website.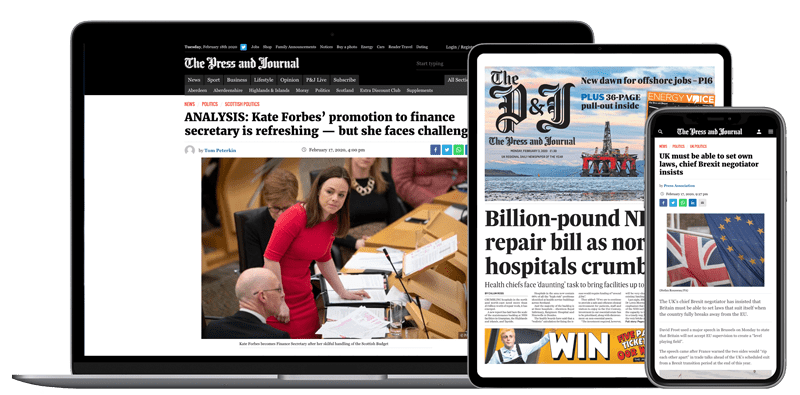 Help support quality local journalism … become a digital subscriber to The Press and Journal
For as little as £5.99 a month you can access all of our content, including Premium articles.
Subscribe