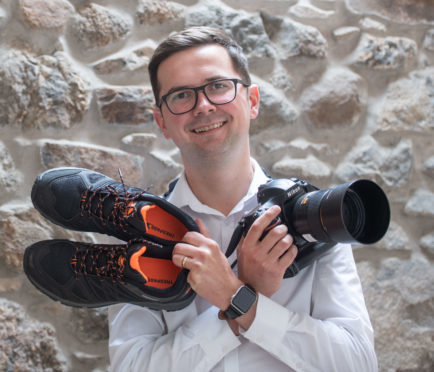 A north-east photographer is pulling on his hiking boots in preparation for tackling the Great Wall of China.
Michal Wachucik, founder of north-east commercial photography business Abermedia, will be tackling the culturally rich structure for ten days to raise money for the Archie Foundation and the Friends of the Neonatal Unit.
The 31-year-old, along with 16 other people from Aberdeen and Aberdeenshire, will leave the UK next Friday to embark on the ten-day trek.
The group start their trek from Huangyuguan, climbing for six days and ending at Mutianyu.
Mr Wachucik, who lives in Schivas near Ellon with his wife and two children, said: "I have been supporting Archie by taking pictures for them for a number of years now.
"And someone who had signed up for the trek had to drop out so the opportunity came to me.
"There is a group of us going from different parts of Aberdeen and the Shire – I'm going to be posting updates from China as I'm taking my camera gear with me.
"I am very excited but also a bit worried to leave for 10 days.
"It's not so easy when you are a self-employed freelancer like me, but I have a great support from my contractor and other photographers that will cover for me when I'm away.
"It's my first time in China, so I'm looking forward to the whole experience."
The work of Friends of the Neonatal Unit is special to Mr Wachucik and his family.
His four-year-old daughter Maja spent a number of days in the ward when she was born prematurely.
Mr Wachucik said: "It was pretty scary at the beginning.
"I actually kept checking if she was breathing all the time, even that she was plugged into a monitor, I just wasn't sure.
"As the time progressed, it got better and better – the care and advice we were given was amazing.
"The maternity hospital in Aberdeen is a tired building, but the care is top notch."
Head of fundraising for the unit, Katie Kyle, who is taking part in the expedition, said: "I am looking forward to the experience of being in China the most.
"The wall is so iconic that it's amazing we are getting the opportunity to walk it."
To donate, visit www.justgiving.com/fundraising/abermedia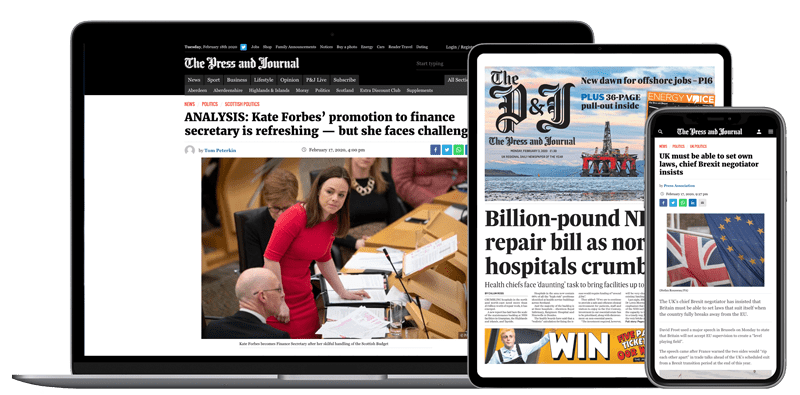 Help support quality local journalism … become a digital subscriber to The Press and Journal
For as little as £5.99 a month you can access all of our content, including Premium articles.
Subscribe