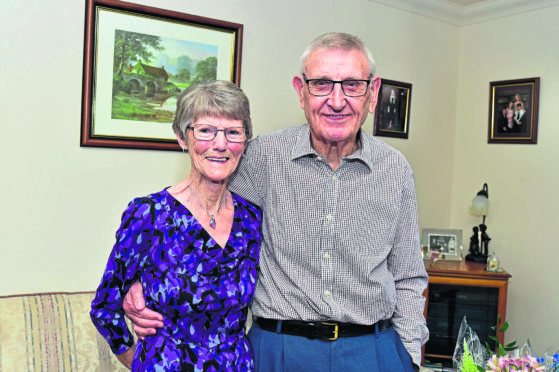 A north-east couple are celebrating a major milestone – their 60th wedding anniversary – despite having "nothing in common".
Ron and Wilma Fordyce, of Turriff, got married at St Andrews Parish Church on September 20, 1958.
They met when they were teenagers but were separated for a few years when Mrs Fordyce returned to visit Canada, where she was born, and Mr Fordyce served in the military.
During a short holiday home in April 1958, the pair got engaged before tying the knot in their early 20s.
Since then Mrs Fordyce, now 81, has worked at the Turriff Advertiser and Mr Fordyce was employed as a janitor at Turriff Academy and nearby primary schools for 36 years.
Mr Fordyce, 82, said he was also a keen sportsman.
The 82-year-old said: "We've nothing in common and I'm sure she got a bit sick of me playing sport for years – it's the only problem we ever had.
"One time I got a cut to my head and had to be stitched so I made sure it was covered but someone told her and I was told that was me finished.
"I don't know how we've gotten this far – we just get on."
The couple have two sons, Ron and Craig, and two grandchildren Ross and Amy.
Ron's wife Carol bought the pair a cake and their house was filled with cards.
Mrs Fordyce said: "There's no secret to marriage. I'm rather amazed we've gotten here."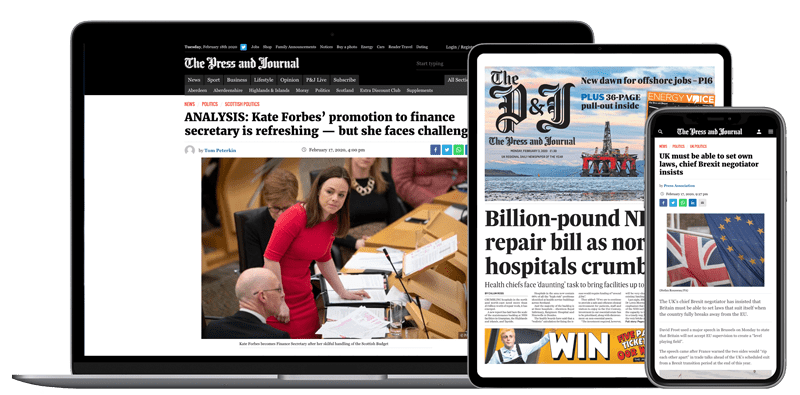 Help support quality local journalism … become a digital subscriber to The Press and Journal
For as little as £5.99 a month you can access all of our content, including Premium articles.
Subscribe