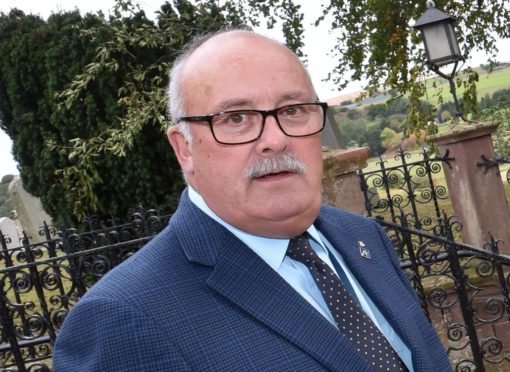 The gate to a 19th century church suffered thousands of pounds of damage after Storm Ali swept across the country.
Pillars holding the gate on to the boundary wall were also crushed when a 20ft long heavy branch fell at Fyvie Parish Church on Wednesday.
Tree surgeons were called out to safely remove the large chunks of wood from the pathway yesterday.
Church beadle Evelyn Black said: "It's a real disaster as the main pillars are damaged and will probably have to be taken down and rebuilt, the metal rails are broken and the gate has been flattened.
"This is the second tree which has fallen in the last few years – one fell and broke the steps going from the top yard to the bottom.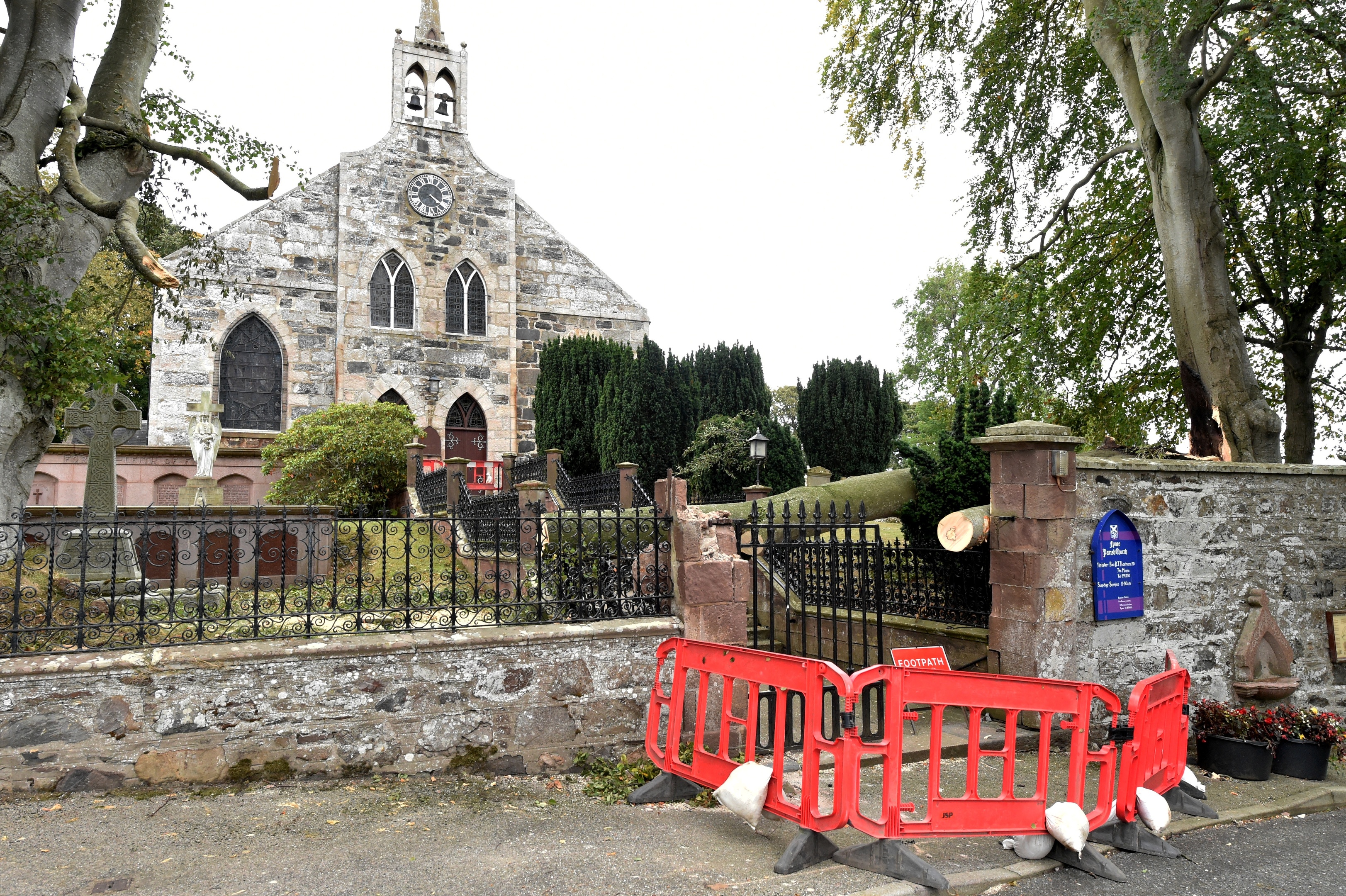 "They've not been repaired yet but this is much worse.
"Those railings were made by a local blacksmith.
"It's such a shame the ancient beech trees have been allowed to grow as tall as they have as the branches are big.
"It would have been horrendous if the tree itself had fallen."
Local councillor Alastair Forsyth, whose wife Alicia is the locum minister for the parishes of Fyvie and Rothienorman, said it was too early to estimate the total cost of the damage.
He said: "There's significant damage and some of the wall will likely have to be demolished.
"The reinstatement costs at this point are not known but it could potentially run into many thousands of pounds.
"I am sure that once the area is secure and safe a full evaluation of the work to reinstate the masonry and wrought iron work can commence and the costs can be professionally estimated.
"It will require experts so it's not going to be cheap to fix."
No-one was injured when the gate collapsed.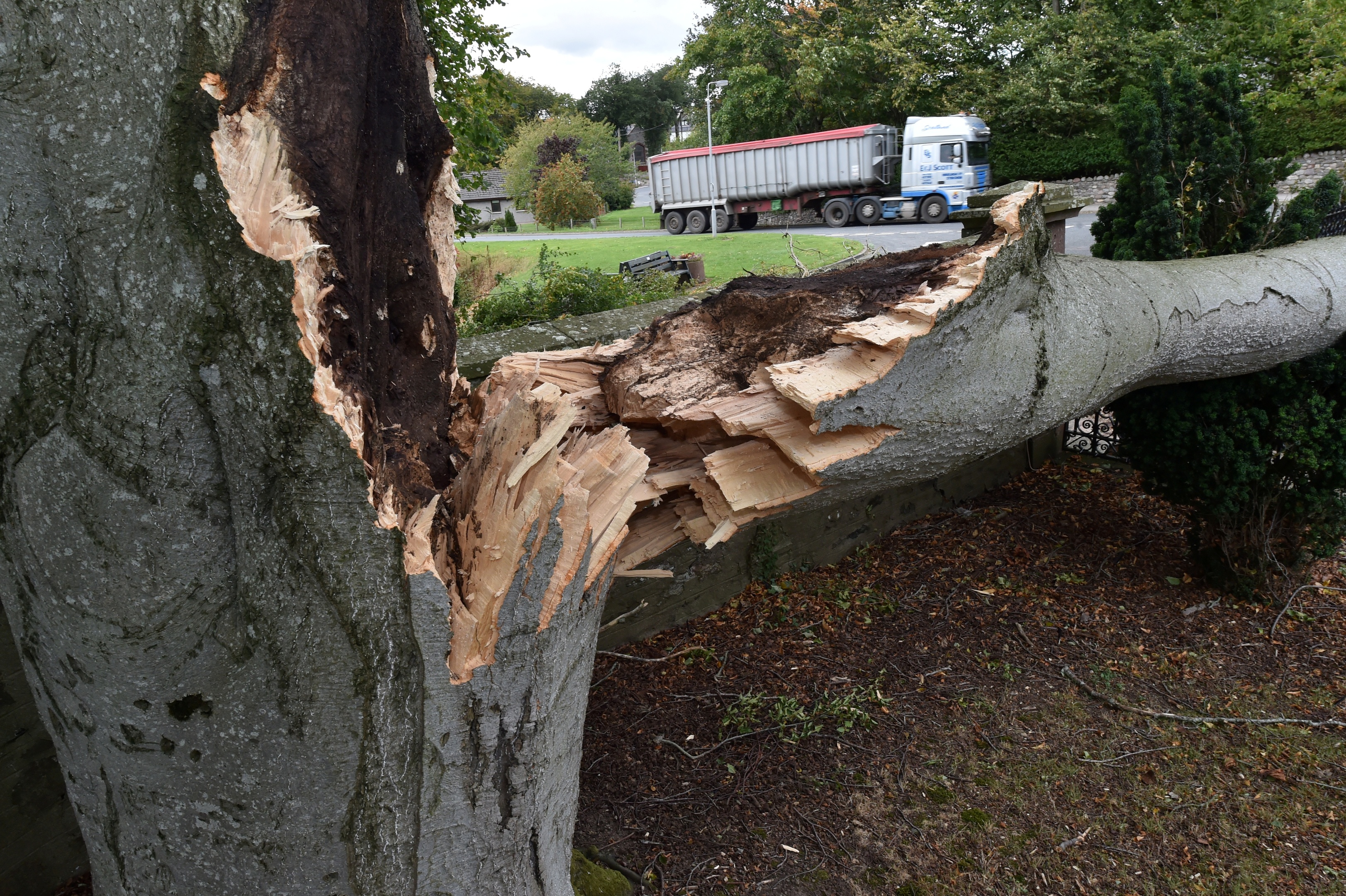 Head of roads, landscape and waste services, Philip Mckay said: "We have experienced a number of trees that have been uprooted due to the severe weather.
"Our landscape services team are currently working to ensure that all trees, and surrounding areas, affected are safe and the damage will be fully accessed in due course."