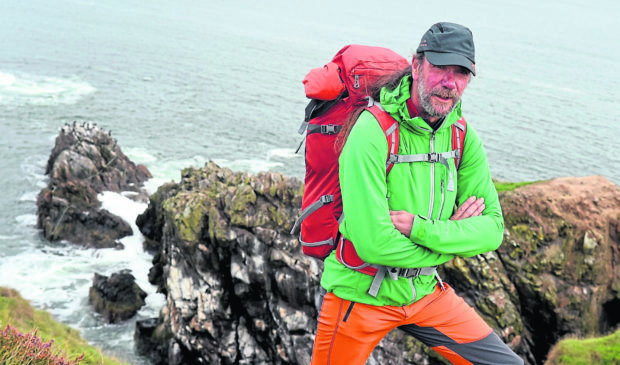 Rock climbers believe they should be given more of a say on an offshore wind farm's plans to bring the power onshore.
The Moray West Offshore Windfarm will consist of 90 turbines off the coast of the Moray Firth, powering more than 900,000 homes.
Previously, developer EDP Renewables had considered bringing the subsea cables onshore at Sandend – a renowned surfing spot – and found themselves at the centre of a local protest.
They later dropped the beach from their proposals and are considering another area – which has now attracted concern from climbers who use the nearby Redhythe Point for their sport.
---
>> Keep up to date with the latest news with The P&J newsletter
---
The cliffs are about half a mile from where EDP now want to bring the cables onshore, but climbers have highlighted potential dangers associated with drilling work and want risk or impact assessment to be carried out.
At a pre-determination meeting earlier this week, councillors heard Redhythe Point was "within the vicinity" of the cable application site – but last night developers stressed it was outwith the application boundary and said they were aware of the path's "significance" to locals.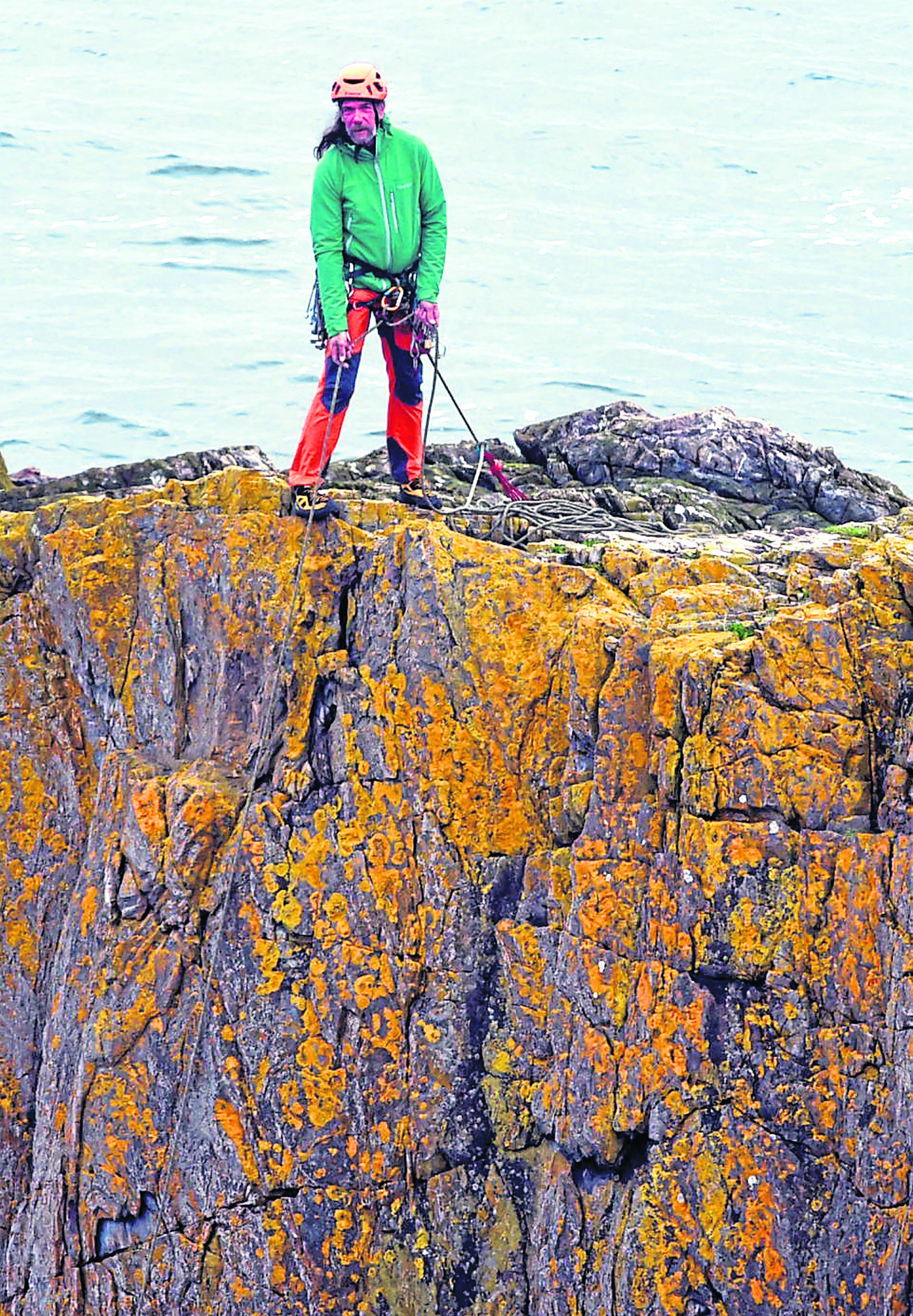 Climber Stuart Campbell, however, still has concerns. He said: "Us climbers aren't likely, and don't intend, to stop the whole project – we just want our position given consideration.
"The problem is they have no way of knowing if there are likely to be risks from construction work, rock fall or the cliff collapsing or how best to manage any risks.
"I've argued that the company getting the go-ahead should be conditional on them undertaking a risk assessment, sharing that with the climbing community and then agreeing a risk management plan."
A spokeswoman from Glenmore Lodge, Scotland's National Outdoor Training Centre said the area is "utilised by both teaching groups and individuals".
She added: "We welcome the chance to ensure the needs of climbers are recognised at this stage of the application, that access to and use of the climbing venue is not affected and to ensure that climber's needs continue to be considered throughout the planning process."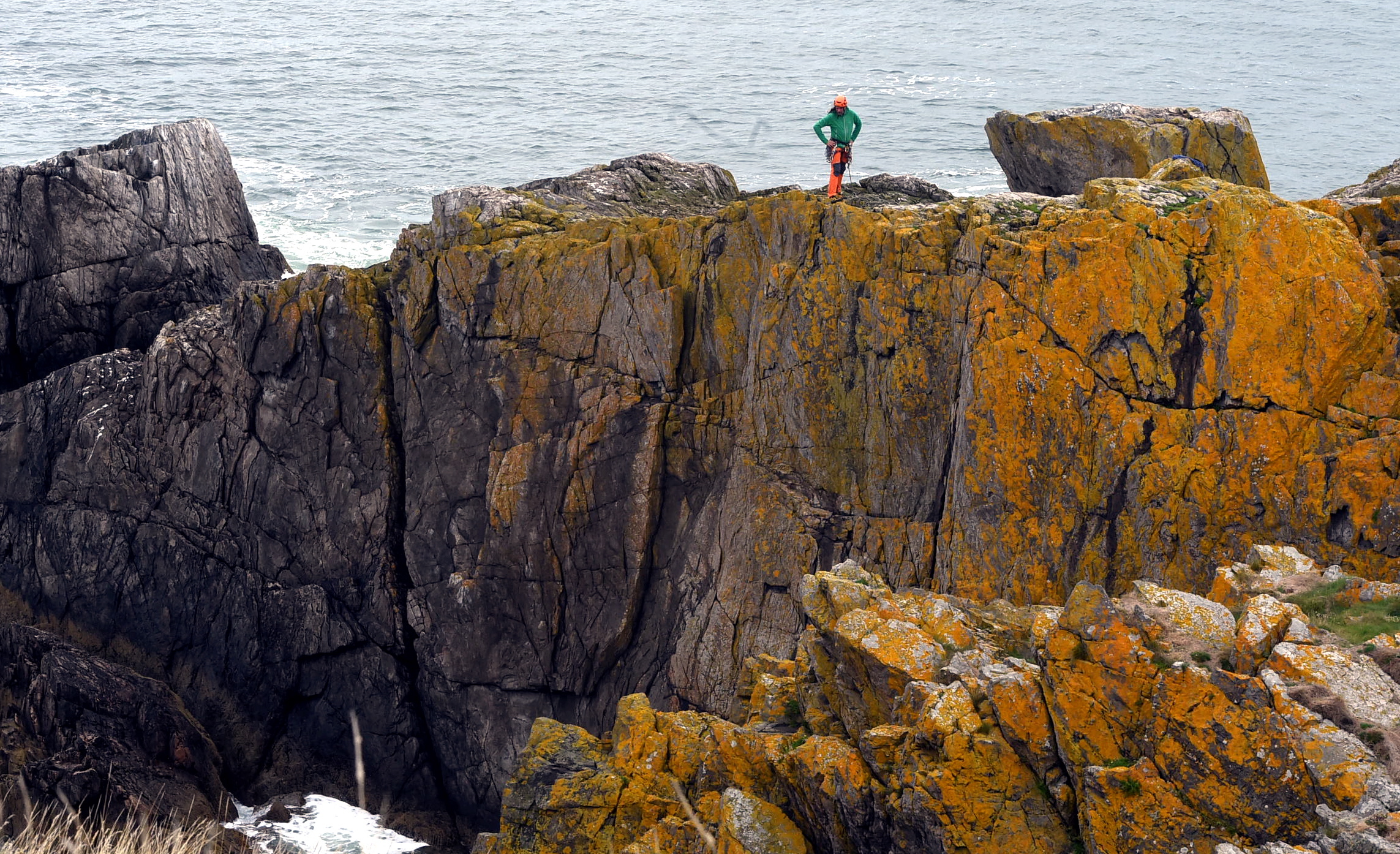 Mountaineering Scotland's access and conservation officer Davie Black also said there should be some consideration of the sport.
He said: "We have been assured the intended focus for development would be further west from this climbing venue.
"However we expect that the omission of Redhythe Point will be rectified in any forthcoming planning application and there will be engagement with the rock climbing community to discuss any potential, direct or indirect impacts on the safety and security of the documented climbing routes.
"We would be happy to be an initial point of contact for any future discussions and involve local knowledge and expert opinion to help in the assessment and mitigation of potential impacts."
Last night Jamie Grant, development manager for the project, said: "Moray West has held extensive discussions with the community and a range of stakeholders regarding our proposals.
"These included Mountaineering Scotland and many local rock climbers.
"We are aware that the sea cliff at Redhythe Point is a popular climbing venue.
"This is not within the boundary of our planning application.
"We are aware of the significance of the coastal path to a broad range of users and, should we receive planning permission in principle, we shall then work to ensure our detailed plans seek to maintain access throughout construction."
At a pre-determination meeting earlier this week, councillors heard the cable site at the shoreline was within the "vicinity of Redhythe Point, Sandend."
At the meeting – held to allow councillors to hear representatives from both sides before they make a decision on the application – Mr Grant said: "We've taken onboard concerns in the community and there have been significant changes to the design.
"Considering we've only three objections in Moray and three in Aberdeenshire, it's a commendable situation to be in."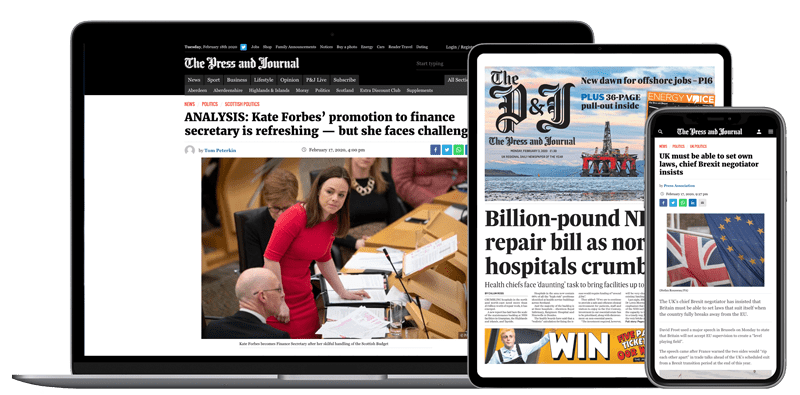 Help support quality local journalism … become a digital subscriber to The Press and Journal
For as little as £5.99 a month you can access all of our content, including Premium articles.
Subscribe