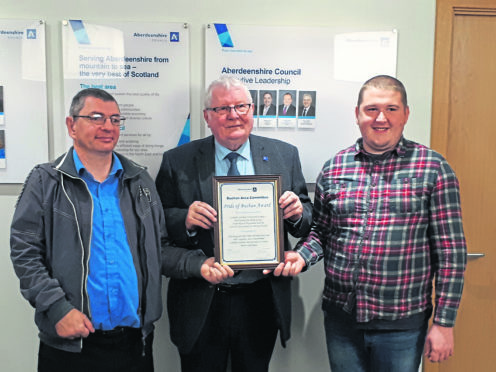 A group of volunteers who restored a run-down garden and created a sensory area in the Blue Toon have been praised for their "extraordinary" contributions.
Members of Peterhead Civic Pride, the Foyer's Reach Team Six and the Scottish Association for Mental Health have just been presented with a Pride of Buchan Award.
The accolade was awarded by members of the Buchan Area Committee to recognise the volunteers' efforts to revamp parts of the town's Landale Gardens.
Reach Team Six held a soup and sweet lunch event to raise funds for the project last month.
People who are recovering from substance misuse or physical and mental health issues can join the charity's programme to help progress towards employment.
The team, aged between 18 and over 60, are given help in gaining confidence by participating in projects such as the restoration of the garden space in Peterhead.
Development coach, Rob Campbell said the noticeable transformation in each person was the most important part of the initiative.
He added: "The 12-week programme aims at getting people back into work or further education as part of recovery.
"Reach is recovery, employability, achievement, challenge and hope, but I think it should be in reverse order as any challenge we give them turns into confidence to do more."
Member of the Peterhead Civic Pride Group, Theresa Ritchie, has been involved with restorations at the gardens since June.
She said: "The volunteers have been working together in a small area to make it into a sensory garden and a pleasant place to sit. Together, we can improve it bit by bit."
Local counillor Stephen Calder submitted the original proposal for the groups to be recognised for their work.
He said: "I'm very pleased to nominate the Landale Road voluntary groups for the Pride of Buchan Award.
"In the space of a few months, the volunteers from Peterhead Civic Pride, Foyer Reach Programme and the Scottish Association for Mental Health have put tremendous effort and commitment into the work of transforming the gardens.
"It will serve to benefit people of the town and the whole community. So I'm delighted they are receiving recognition for their work by the area committee."
Chairman of the committee, Norman Smith echoed those sentiments when handing over the certificate.
He said: "This is a Pride of Buchan Award which we basically give to people who do something extraordinary for the area in Peterhead."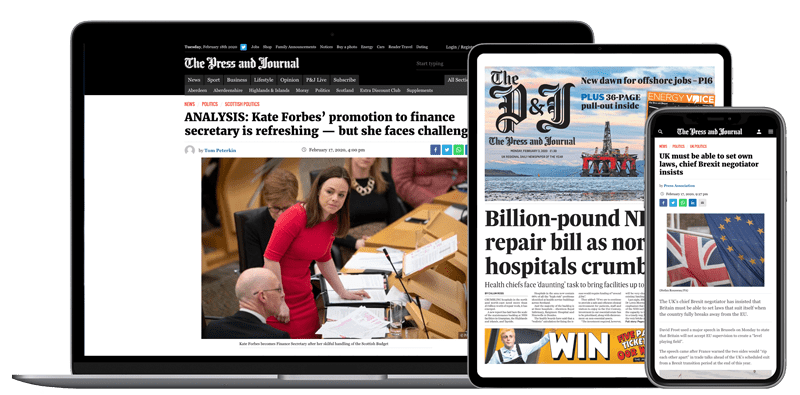 Help support quality local journalism … become a digital subscriber to The Press and Journal
For as little as £5.99 a month you can access all of our content, including Premium articles.
Subscribe