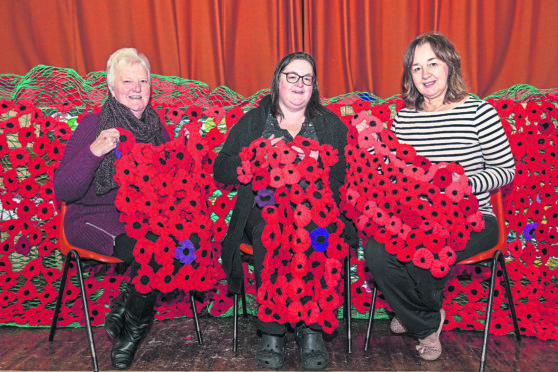 North-east knitters hope volunteers will come forward to help create a large installation of poppies to mark the centenary of the end of the First World War.
Around 11,000 thousands of the flowers will be draped at the cross opposite Macduff Parish Church to mark the moment the conflict came to an end 100 years ago.
Crafters from the town have been busy making red flowers for the display.
When the knitting is finished, the poppies will be attached to three huge fishing nets, which measure 72ft x 12ft.
But a further 2,000 poppies need to be made to complete the project.
Claire Nicholson has been leading efforts to mark the centenary of the end of WWI in Macduff and has appealed for help to finish the colourful tribute.
Miss Nicholson said: "We need to finish the last section and another 2,000 poppies should do it.
"It needs by done by Saturday because it is the last day we can get it completed.
"There's a wall just in front of the cross at Macduff Parish Church and it will be draped down and over the grass near the church.
"I've got knitting needles out again. I only put them away because I thought we were finished and had enough poppies."
The fishing nets are currently being stored at Macduff Parish Church hall on the town's Market Street.
Miss Nicholson said the project has attracted international attention with knitted poppies arriving in the Moray Firth town from across the globe.
She said: "I cannot thank both those in our local community also people from further afield enough for their generosity and continued support.
"I have received poppies from as far away as America, Australia, Belgium and The Isle of Sheppey.
"My house has never looked so colourful."
Anyone with knitted poppies for the WWI centenary display can hand them into Macduff Library on the High Street.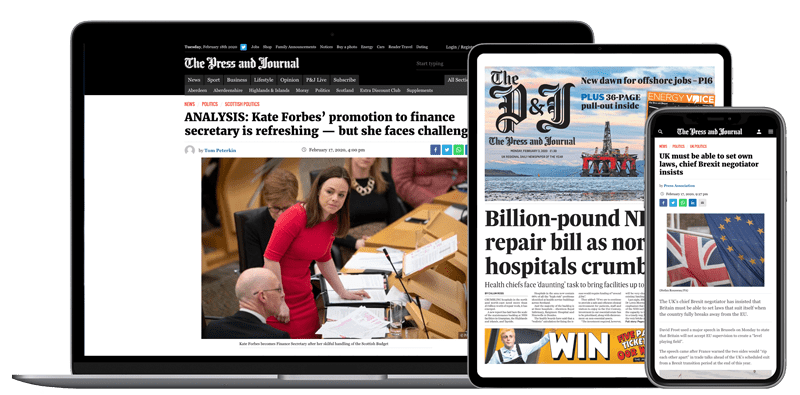 Help support quality local journalism … become a digital subscriber to The Press and Journal
For as little as £5.99 a month you can access all of our content, including Premium articles.
Subscribe