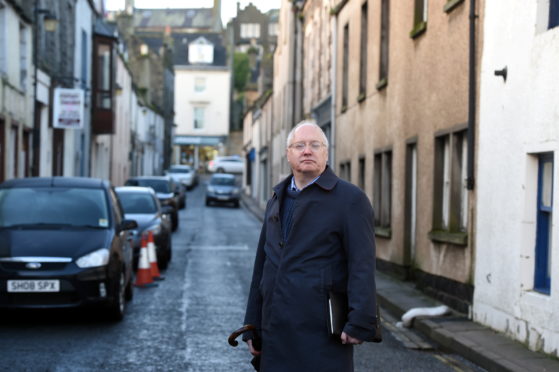 Elderly drivers are being warned to be vigilant after new research revealed they are most likely to be involved in a road accident in December than any other month.
A local road safety partnership has been highlighting the dangers to drivers in the run-up to Christmas after it was found Aberdeenshire drivers over the age of 65 are more likely to be in accidents during December.
Road Safety North East Scotland (RSNES) found that from 2005-2017, 82 people over the age of 65 were involved in a road collision during December.
The most common reason for these festive time collisions was related to driver observation.
March had the lowest figures, with 46 of over 65s being involved in accidents during the same period.
Ewan Wallace, RSNES chairman and head of transportation at Aberdeenshire Council, said: "While older drivers bring years of experience to the road, our statistics show that December does seem to pose a particular challenge for them.
"Basic issues which are important to consider include ensuring that your eyesight meets the legal requirement for driving, whether you are comfortable driving in reduced daylight and darkness, through to making sure vehicle headlights are clean, in good working order and provide maximum brightness.
"Journey planning can also be beneficial, to consider what other methods of transport might be available to undertake the journey – whether in-part or for the entire trip."
Banff councillor Glen Reynolds warned against identifying an age group in this way, and stressed the cause of accidents can be "multi-faceted".
"Being involved does not necessarily mean you are the cause," he said.
"That said, remaining extra vigilant, not least in the winter months, must be good advice."
Fraserburgh councillor Doreen Mair urged older motorists to consider their capability to drive.
She said: "On a personal level, a few years ago, I was concerned that an elderly relative of mine was at the stage when he was no longer really capable of driving safely.
"It was very difficult to raise the subject with him as he obviously didn't want to give up his independence and accept that he had reached another milestone in life.
"Unless ordered by the police or a medical professional to stop driving then it is up to the individual and we must hope that folk accept there is a time to stop driving altogether."