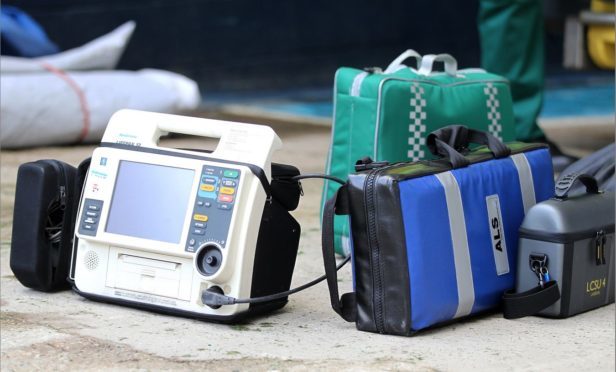 A map, which pinpoints the exact locations of defibrillators in the north-east's biggest town has been unveiled.
The plan highlights where the nine life-saving devices can be found in different parts of Peterhead.
Public access machines are available at the Buchan town's Asda supermarket, the golf club, Morrisons store and the community centre.
Defibrillators can also be found at the fire station, the bowling club, the Masonic social club and the community hospital.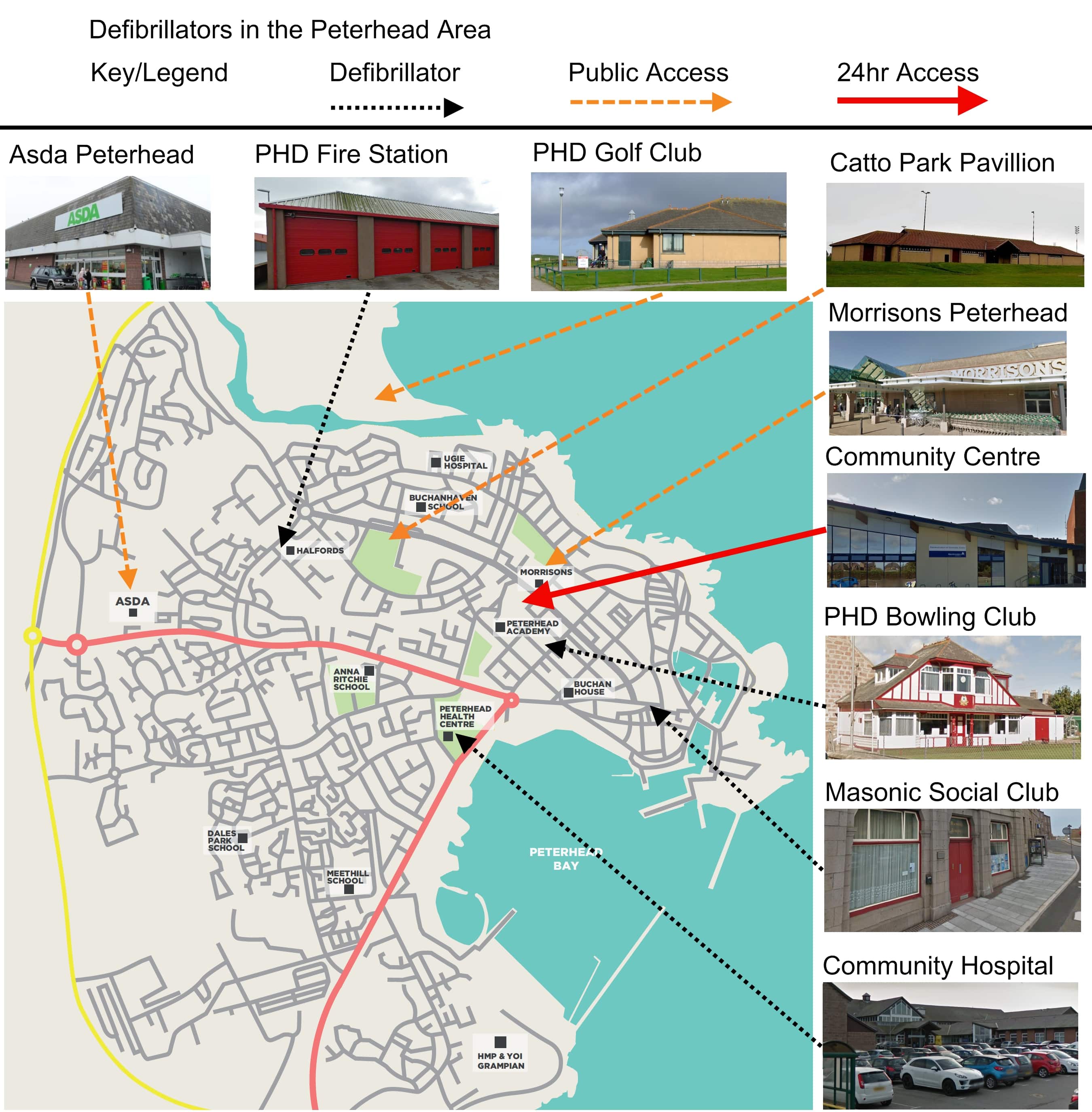 It is hoped the map can make it easier for people to find the devices in the event of an emergency.
The latest defibrillator on the map is situated at the Catto Park Pavilion, which is home to Peterhead Rugby Club.
They were inspired to act after Fraserburgh player Chris Arnott suffered a pitchside cardiac arrest in August.
His quick-thinking teammates used a defibrillator to save his life and he is currently recovering from his ordeal at home.
Rugby club president Mark Dobbie said it was important for people in the town to be aware of where the devices can be found.
He said: "It is no good having these in place without people knowing where they are, so the map will help.
"We are pleased to have a defibrillator at Catto Park."
Peterhead North and Rattray councillor Dianne Beagrie has been working alongside the rugby club and a local marine firm to help with the defibrillator.
Mrs Beagrie said she was happy to help with the map and the club with the installation of the new machine.
She said: "I am delighted to have the defibrillator installed inside Catto Park pavilion for use when the pavilion hires are on.
"Peterhead Rugby Club will be in charge of the defibrillator taking responsibility for the care and maintenance of it.
"In the New Year, we plan to have a defibrillator training evening with the assistance of Peterhead Community Sports Hub.
"Aberdeenshire Council has produced a map of the defibrillators currently available in the town to ensure everyone knows where they are."
Fraserburgh Community Safety Partnership launched their own defibrillator map last year after seven of the machines were fitted in the port.