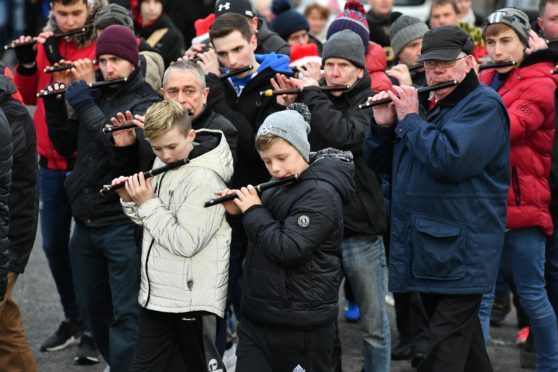 More than 100 people took part in the 175th annual Inverallochy Cotton Walk yesterday.
Residents upholding the historic Christmas tradition enjoyed the musical event, first held in 1843.
The original purpose arose while alcohol abuse was rife in the country, with the walk a symbolic protest against its evils – with all band members leading the procession signing a temperance pledge before setting off.
In recent decades, the walk has become a more focused celebration of the community.
Inverallochy Walk Flute Band led the parade from the village to the Lost at Sea Memorial before the group got the bus to St Combs to visit the cemetery and back to the village memorial to lay a wreath.
There were also be several standing beats – a visit to those unable to get out and enjoy the tradition.
Bruce Buchan, chairman of the arranging committee, said: "To celebrate this year all of the people here were given a key ring with the logo with 175.
"All of the children also got a wee bag with the logo and inside will be a mug and sweets.
"I think I was seven, eight or nine when I first joined the Inverallochy Cotton Walk Flute Band.
On New Years Day, the Cotton Walk at Cairnbulg takes place followed by the St Combs walk on January 2.
But for the locals of Inverallochy, this Christmas was extra special.
Mr Buchan said: "We're celebrating this year in particular as the 175th, although no one truly knows the actual original date was.
"It was thought to be held in 1843, likely when the movement transpired then they established working around the 60's but it's all hearsay.
"There's no records but in 1943 they celebrated 100 years and then in 1993 they celebrated 150 so that makes today the 175th.
"But who can argue with dates."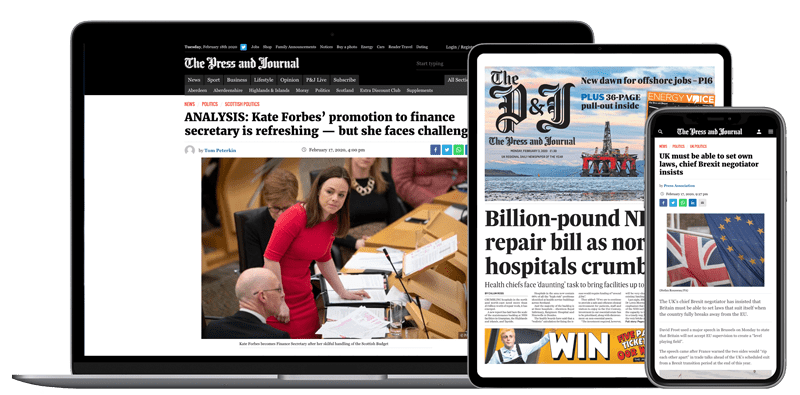 Help support quality local journalism … become a digital subscriber to The Press and Journal
For as little as £5.99 a month you can access all of our content, including Premium articles.
Subscribe