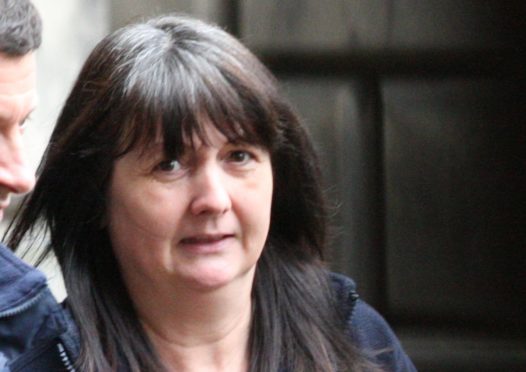 An embezzler from Portlethen has paid back only 5% of the £600,000 she was ordered to return to her employer when she was jailed two years ago.
Jacqueline McPhie pocketed more than £1million while working as vice-president for finance at oil firm Altus Intervention in Portlethen between March 2013 and April 2014.
She splashed out on a new kitchen for her home in Great Western Road, Aberdeen, as well as a "bespoke" summer house, a new driveway, an £80,000 Range Rover, designer clothes and luxury holidays.
McPhie admitted the deceit at Aberdeen Sheriff Court in 2016 and was jailed for three years.
Though she swindled the firm out of £1. million in total, a confiscation order was made for £587,434 and Altus managed to recover £200,000 separately.
Yesterday, it emerged that McPhie had repaid just £33,716 of the money she had been ordered to – which is 5.7%.
---
>> Keep up to date with the latest news with The P&J newsletter
---
The Scottish Courts and Tribunal Service (SCTS) has been revealed that fraudsters, drug dealers and money launderers across the country have failed to hand over £7million they had illegally obtained.
Almost £3.5million is owed by 10 people and Edinburgh brothel boss Margaret Paterson, 65, had the largest amount outstanding at £780,440.
Paterson, who was dubbed 'Madam Moneybags' after making a fortune from prostitution, was hit with a £1million confiscation order in May, 2015.
In 2013, she was sentenced to five years in prison after being convicted for brothel-keeping, money laundering and living on the earnings of prostitution.
VAT fraudster Michael Voudouri has not paid a penny back of a £207,339 order handed to him in May, 2015.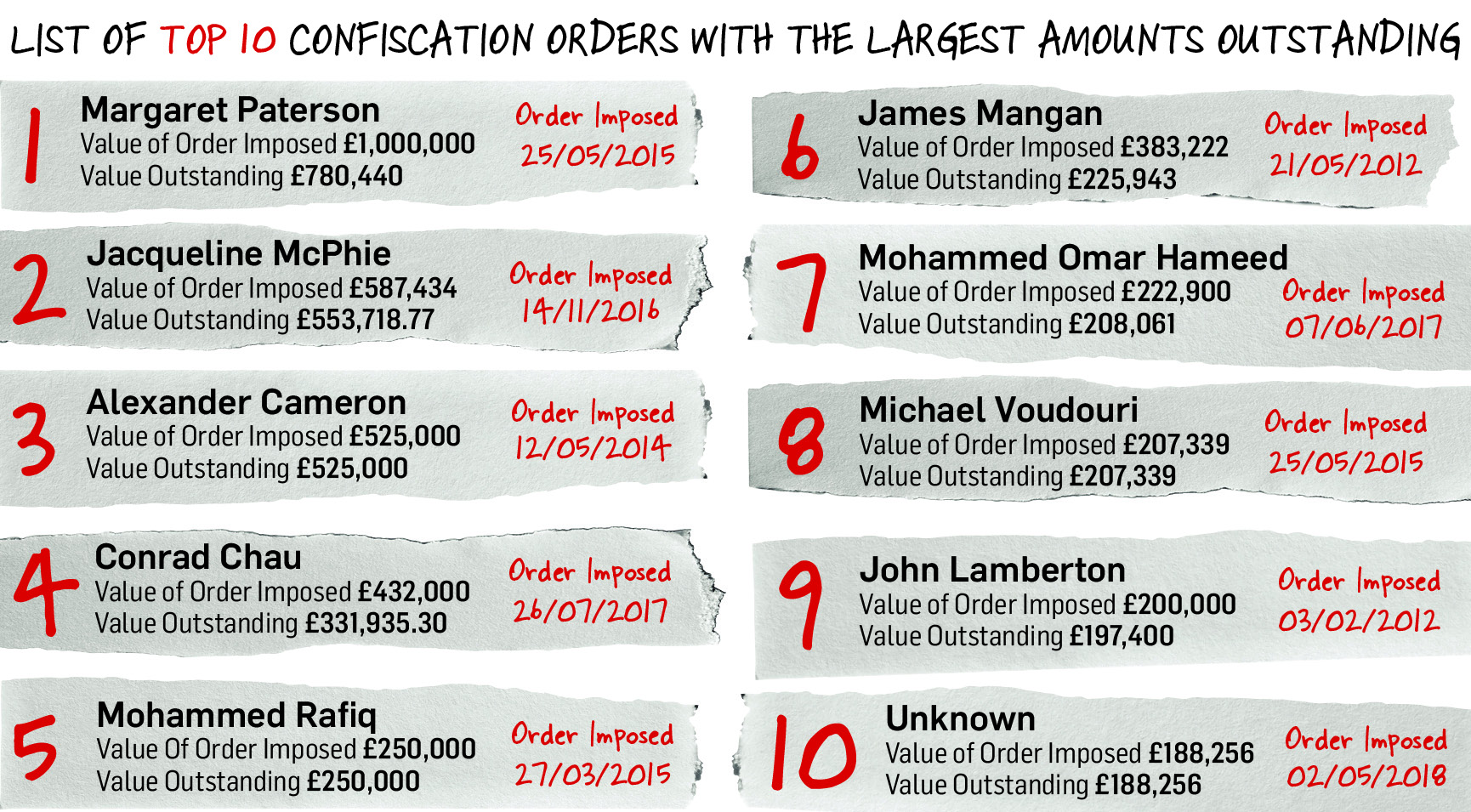 He is serving an 11-and-a-half year sentence for laundering the proceeds of a huge VAT fraud and breaching bail by going on the run to Cyprus.
Scottish Conservatives justice spokesman Liam Kerr said that the rules needed to be tougher.
He said: "The concept of taking money back from criminals and putting it into the community is sound.
"But it seems this legislation is increasingly toothless, with millions outstanding."
Scottish Labour justice spokesman Daniel Johnson MSP added: "These are deeply troubling figures.
"Reclaiming illicit earnings from criminals is a crucial part of the justice process – and it is particularly concerning to see so few people owing so much."
The SCTS said £5.3 million of the money outstanding was 'in arrears' while £1.6million was 'on track' to be paid through installments.
A spokesman said: "By its nature a confiscation order is a financial penalty which may take some time to recover in full."
A Scottish Government spokesman said new powers introduced last year to seize assets gained through crime would make the enforcement of confiscation orders "easier and faster".