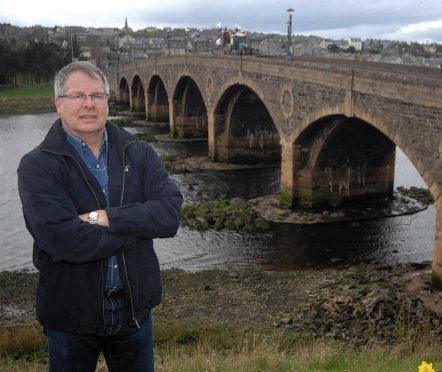 Business leaders gathered at the weekend to discuss ways to promote their corner of the north-east.
The summit in Banff was organised after tourism chiefs were accused of overlooking the area in favour of Aberdeen.
Councillor John Cox believes VisitAberdeenshire is too focused on the city, but the agency rejected those claims and insisted it is committed to promoting the whole region.
Determined to take action however, Mr Cox organised a summit to come up with ideas to highlight attractions such as Duff House in Banff, Macquff Aquarium and the various fishing villages and walks along the coast.
Visitor centres, bed and breakfasts, retailers and publicans gathered in Banff on Saturday to discuss ways to make sure the spotlight continues to shine on the area.
Mr Cox, who was a founding member of the Banffshire Coast Tourism Partnership before it merged with Visit Aberdeenshire, said the event went "very well" and that he is hopeful for the future.
He said: "There is a lot of enthusiasm to the go to the next step.
"We have a lot of ideas to promote the Banffshire coast a go to destination.  We have a lot to promote here.
"VisitAberdeenshire are doing a lot to promote tourism and we want to pick up the baton and make we highlight this area.
"There is no doubt that working in collaboration is the way forward.
Mr Cox said there a second meeting is being planned to discuss the potential to formalise the group.
Mr Cox said: "The next stage is to form a working group so we can thrash out the ideas.
"We could even set up a committee with a formal structure."