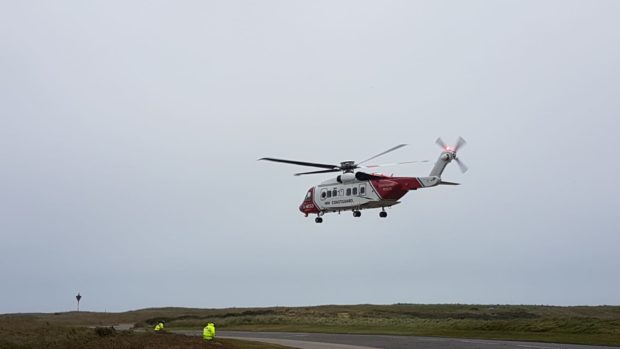 UK coastguards have reported a 15% increase in dog-related incidents in the last year.
But the north and north-east of Scotland has seen a drop in cases during the same period.
In response to a Freedom of Information Request, the Marine and Coastguard Agency released the statistics for calls to the service involving dogs for 2017 and 2018.
Although the number of incidents in the UK rose from 305 in 2017 to 350 in 2018, the north and north-east of Scotland has mostly seen a decrease in dog rescues.
The MCA divides the country into sections to store information relevant to those locations.
For the MCA area from the north of Inverness around the coast of Moray and down Aberdeenshire to Stonehaven, there has been a 33% drop in the number of canine call-outs with only eight made in 2018 compared to 12 in 2017.
One location which has seen many dog-related accidents is the notorious beauty spot at Slains Castle.
With 60 foot drops in places and the privately owned ground not having barriers around all sides of the castle, some incidents have led to the death of animals or their owners.
The RNLI Peterhead spokesman described the decrease in figures as "surprising", because it is common for the crew to receive calls from incidents at the ruin.
He said: "Slains Castle is a prime place for dogs going over the cliffs.
---
---
"I'm surprised the figure has dropped as there have been a few incidents there.
"We rescued a dog in September and brought it back to Peterhead with us as it had fallen and had a few injuries and I'm not sure how it is now.
"On the last occasion at Slains, the coastguard went exclusively and they said that even while they were on a call out to a fallen dog there were still people walking around the castle with their dogs loose – it's unbelievable.
"Maybe owners are taking on the advice to keep dogs on leads – a drop in the number of cases is really excellent."
The MCA has urged owners to use leads due to the unpredictable nature of the animals.
A spokesman said: "If they pick up the scent of an animal or hear something on the coast below it doesn't take much for them to follow their nose so try and keep your dog on a lead near cliffs.
"Above all, if your dog does fall down a cliff or starts getting swept out to sea, please do not attempt to rescue it yourself."