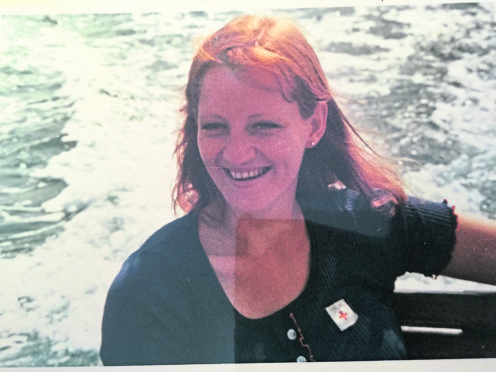 The family of a woman who secretly supported an African cause for years has started a charity in her memory – and want to help a group in the north-east.
Mary Jane Webster died in a crash as she made her way home from church in March 2016.
Although she was living in Yorkshire, she was originally from New Pitsligo and her family want to remember her by supporting a cause close to her roots.
Following her death, her husband Mike discovered a standing order to a charity helping young families in Kenya – Harvest Gardens.
Mrs Webster had never mentioned the payments to her husband but had been helping the cause for several years.
After visiting the Harvest Gardens to see the work the charity do, Mr Webster and his youngest son Chris saw a greater need nearby and set up a British-based charity of their own in her memory.
"We named the charity Maimie Jane because, we first wanted to call it Mary Jane but after finding out that was a nickname for cannabis we then remembered her siblings used to call her 'Maimie' as she used to be quite spoiled," he said.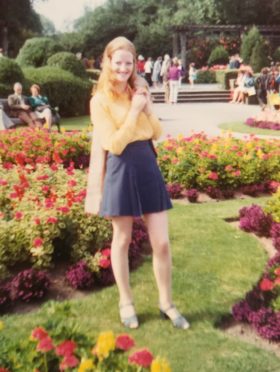 Maimie Jane is now a registered charity operating from the UK to support families and orphans in Kakamega, a small town near Nairobi in Kenya.
The charity is continuing to grow, and now the family want to support a cause local to New Pitsligo.
Mrs Webster was raised there by parents William and Verna Clark, and had two older sisters and two older brothers.
Mr Webster said: "Mary went to the local school there right up until the age of 15 when she left to work in Smith's the bakers famous for their morning rolls.
"She moved to Aberdeen to do nursing training and I met her when she was 18.
"One of her schoolmates Gavin Lowe joined the army and we ended up in the same unit and became close friends.
"So once we were home he came to see me in Yorkshire and then I went to visit him in New Pitsligo where he introduced me to Mary in Douglas's Coffee bar on the Main Street."
After a long distance courtship, the couple married on August 12, 1972 in the New Pitsligo Parish Church.
They spent time abroad before settling in Yorkshire, where Mrs Webster worked as a nurse for adults with mental issues.
They had two sons, Chris, 38 and Mark, 42, and three grandchildren – Emilley, Noah and George.
Mr Webster said: "I'm retired now, as when I lost Mary it took the wind from my sails.
"All of our family miss her so as she really was a saint – she was a wonderful woman and a dedicated nurse.
"Now the charity in her name is hoping to help someone in the place she first called home."
---
How to get involved with Maimie Jane
Maimie Jane is now searching for a cause in the New Pitsligo area to support after years of success in Africa.
The support is available to an individual or a group in the area where Mrs Webster grew up.
Her brother-in-law Ron Webster, trustee of the charity, approached the Press and Journal to launch an appeal for those in need to come forward.
He said: "The reason for the appeal is that as a charity we wish to extend our work and help a needy cause within the UK so we've started a search.
"I approached the Press and Journal because, whilst Mary spent most of her adult life in Yorkshire, she was born and bred in New Pitsligo, living there until she was 20-years-old.
"She still has family there and so we would like to concentrate our efforts initially in that area, again in her memory.
"In regards to how our charity could help in the area, I really am open to ideas."
As a small charity themselves, Maimie Jane does not want to contribute to an established charity but is aiming to find a need or cause not yet being helped.
Mr Webster said: "It could maybe be a small group trying to save or improve lives or maybe an individual, particularly a child, in need of medical treatment not readily available in the UK, or anything else worthy.
"My aim is that after people read this, they will approach me, after which I will discuss with the other trustees and then we will decide where the money will go.
"The best way in which people could apply would be to write to me, outlining the need, giving details of difficulties and challenges currently being faced and how they feel that an injection of money could help.
"A contact would have to be included and the applicant must be prepared to speak to me, or even be visited by me to discuss the need and a way forward."
To apply for support, write to Ron Webster, 1,West Park Drive, Great Sutton, Ellesmere Port, Cheshire, CH66 2GE with full information of the cause.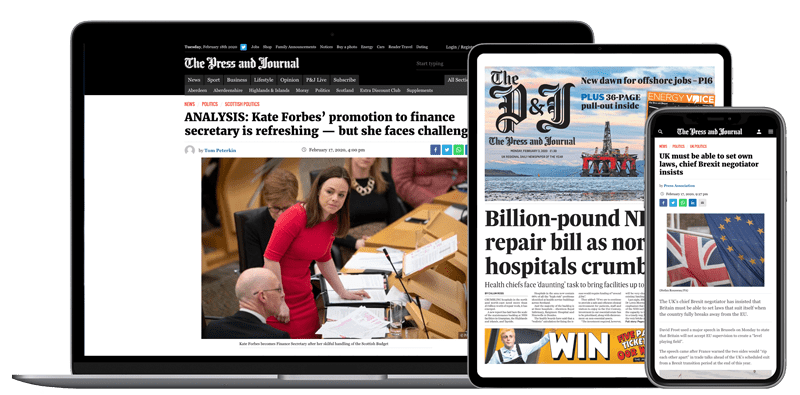 Help support quality local journalism … become a digital subscriber to The Press and Journal
For as little as £5.99 a month you can access all of our content, including Premium articles.
Subscribe