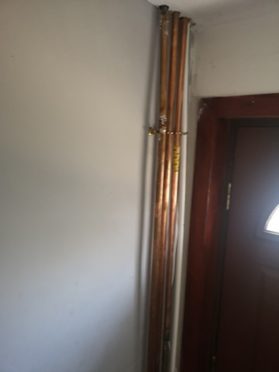 A north-east family were left with flood damage in every room of their home after a blunder by workmen employed by the council.
A new heating system was being installed at the house Laura Smith shares with her husband Sean and two young children, only for the property to be left looking "like a building site".
Worse was to come as the family first found themselves irritated by a persistent dripping and then looked on in horror as rooms were deluged with water.
Mrs Smith, 35, said the flood had taken a devastating toll on their "beautiful" property and left her family distressed.
Aberdeenshire Council said it had responded swiftly to fix the leak and promised to repair and completely redecorate the home.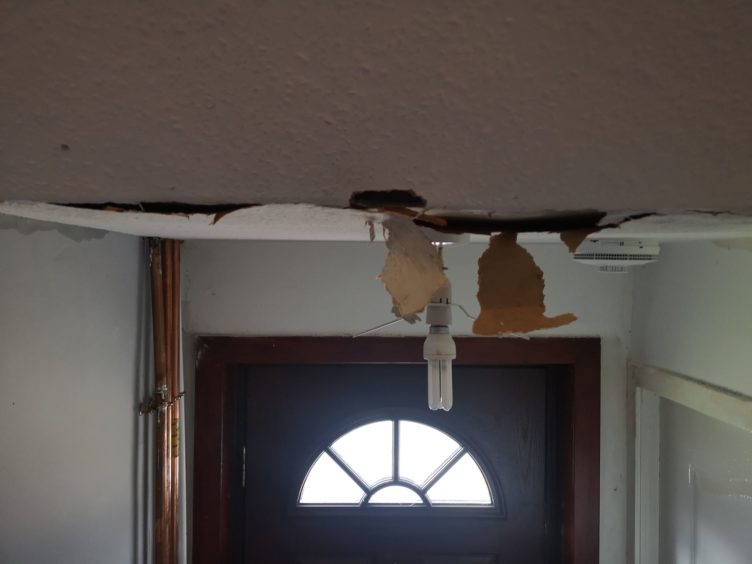 The authority had brought in specialist firm Everwarm to carry out an upgrade of the family's heating system. Everwarm declined to comment.
Mrs Smith said she left her home on Malcolm Road in Banff to visit a friend and allow workmen to get on with the renovation.
But she was left horrified when she returned to find piles of screws and carpet staples dumped in her children's bedroom and heating pipes exposed.
Worse was to come a short time later when an innocuous dripping turned into a flood that hit every room in the house.
She also said the workmen involved left a mess behind with their own materials as well as carpets strewn across the floor.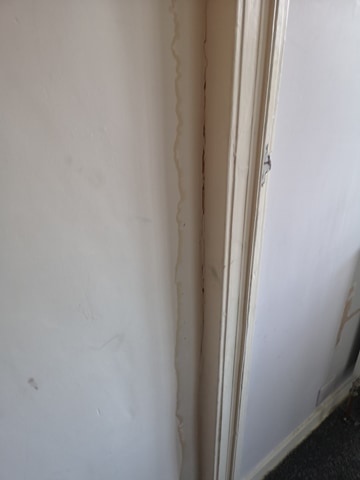 Mrs Smith said: "At first we just heard dripping but then we got up on Sunday morning to find water pouring all the way down the stairs.
"We had a beautiful home, but the only place that was not soaked was the bathroom.
"There were screws and staples left in my children's bedroom.  They have come in here and even left hot pipes that weren't boxed in properly.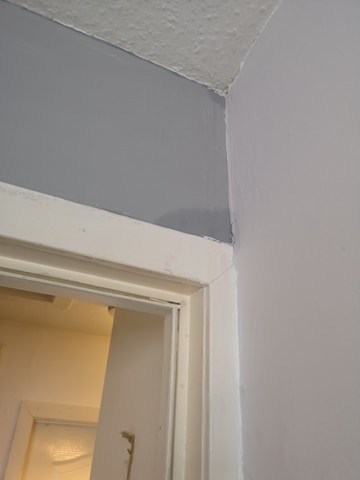 "They left the house like a building site."
Mrs Smith said she and her loved ones had been offered temporary accommodation while the council carry out repairs.
Last night, an Aberdeenshire Council spokeswoman said they have working on repairing the damage and they hope to redecorate the house soon.
She said: "Unfortunately during upgrade work at the property a water leak developed.
"This has now been resolved and we are currently working to repair the damage to the property and our team will be in to redecorate as soon as possible."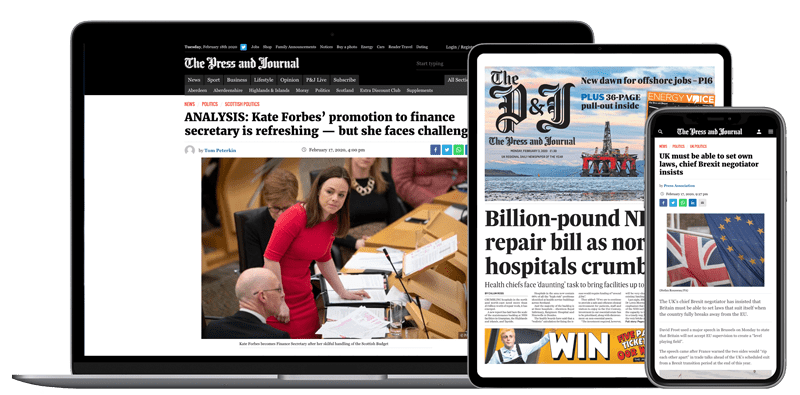 Help support quality local journalism … become a digital subscriber to The Press and Journal
For as little as £5.99 a month you can access all of our content, including Premium articles.
Subscribe