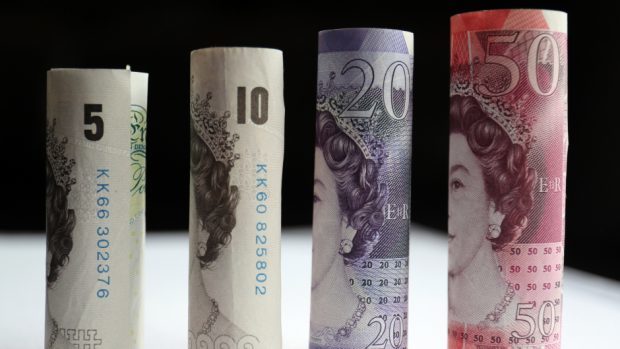 North and north-east fine dodgers have been forced to repay outstanding debts after court officers froze their bank accounts.
Fines imposed by Aberdeen and Tain courts – which had been long overdue – were seized as the current accounts of 11 offenders were arrested.
The crackdown by fines enforcement officers at courts in the Grampian, Highland and Islands Sheriffdom included recovery of £1,900 in unpaid fines – some dating back almost a year.
---
>> Keep up to date with the latest news with The P&J newsletter
---
They related to offences varying from road offences to drug misuse and assault.
One city man, who was fined £450 at Aberdeen Sheriff Court for dangerous driving, had avoided paying for 10 months but fines officers successfully recovered the money after seizing cash from his account.
Freezing bank accounts or arresting wages are among the measures available to the Scottish Courts and Tribunals Service (SCTS) for recovering unpaid fines.
They may also clamp vehicles, take money directly from benefits and can arrest absconding non-payers at ports and airports.
SCTS Chief Operations Officer David Fraser warned offenders against non-payment and said: "Ignoring your fine and not speaking to an enforcement officer if you are having difficulty paying is very unwise.
"Failure to pay, or to engage with our officers, will result in strong sanctions being taken including arrestment of wages, bank accounts, your car being clamped or the inconvenience and embarrassment by being arrested when travelling abroad."
The new report published by SCTS yesterday reveals that the fines collection rate remains strong – with 84% of Sheriff Court fines having been repaid in the last three years.
However, not accounting for people repaying through instalments, around £1.9 million still remains outstanding in Sheriff, Justice of the Peace, Fiscal Direct and Police Fixed Penalties – made up of 10,243 fines imposed nationally.
In the Grampian and Highlands and Islands, this equates to around £400,000 in unpaid fines, according to the latest figures.
In all cases, offenders have opportunities to make payment of their fines at a reasonable and affordable instalment rate and all defaulters are issued warnings before action is taken.
Those in genuine financial difficulty can engage with enforcement officers to discuss payment terms.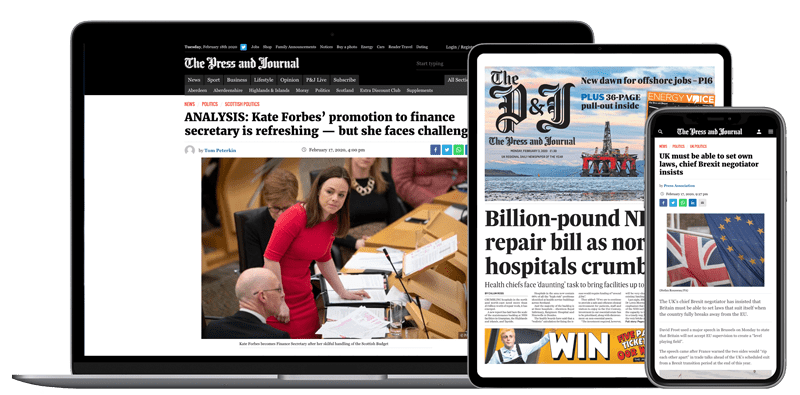 Help support quality local journalism … become a digital subscriber to The Press and Journal
For as little as £5.99 a month you can access all of our content, including Premium articles.
Subscribe