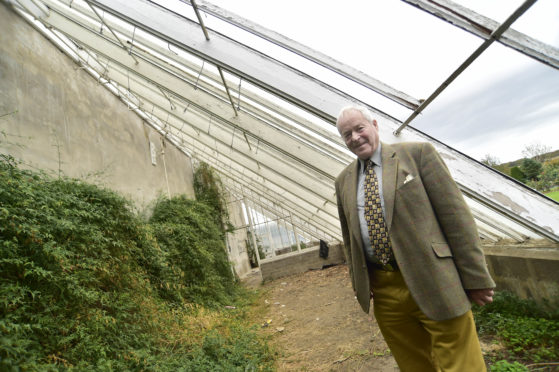 An ambitious bid to revamp a historic north-east glass house has faltered after losing out on Scottish Government funding.
The council hoped to transform the Vinery in Banff so it could be of benefit to the local community.
The 19th century B-listed building in the town's Airlie Gardens was originally part of the nearby Duff House mansion.
It was initially used to grow grapes and was gifted to the town along with the surrounding gardens by the Duff family.
Aberdeenshire Council was keen to convert it into a new facility and launched a consultation on its potential uses last October.
It was suggested that it could be turned into a community garden with a horticultural skills centre to help give the glass house a new lease of life.
But the local authority has now been forced back to the drawing board after it failed to secure £723,758 from the Scottish Government's Regeneration Capital Grant Fund (RCGF).
While its bid did meet all of the criteria, the fund was oversubscribed with applications from projects across Scotland meaning it missed out.
Council officials are now looking at the other potential funding options to make the project a reality.
Councillor Andy Kille, chairman of the Banff and Buchan area committee, said it was "disappointing" the regeneration funding bid had not secured the desired result.
He said: "It is disappointing that the RCGF application has been unsuccessful on this occasion, but I am glad to see that officers will continue working on the next steps to develop the site."
Committee vice chairman councilor  Michael Roy said:"There has been a lot of valuable consultation carried out with the local community, who were excited about the prospect of a development here.
"Whilst the decision from the RCGF is disappointing, we can use this opportunity to develop our plans and explore other funding opportunities to develop this site for community use."
Council chiefs want to build on the momentum following the community consultation and find the money to move its vision forward.
Anyone interested in getting involved in the Vinery project is asked to contact Naomi Masson from Aberdeenshire Council on naomi.mason@aberdeenshire.gov.uk