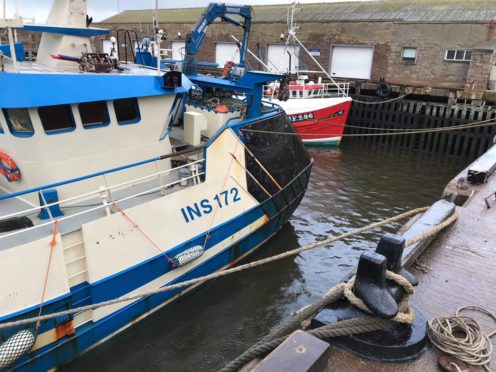 Aberdeenshire Council has bowed to pressure and begun recruiting for a relief night watchman at Macduff Harbour.
The authority wanted to axe the service in 2017, but abandoned the proposal after harbour users mounted a campaign that generated a 1,000-name petition.
Two staff now carry out the role but there are fears that when one is off, there is insufficient cover to ensure patrols are made between 5pm and midnight.
Now, two years later, Aberdeenshire Council has accepted the need for cover and put an advert offering a "fantastic opportunity" for two relief harbour nightwatch jobs.
---
>> Keep up to date with the latest news with The P&J newsletter
---
The post states: "We are currently recruiting for two relief nightwatch people to work as part of the existing harbour team to ensure the safety and security of harbour and vessels out with normal working hours.
"The harbour is currently in the midst of a regeneration process and is implementing many new facilities to ensure the port remains at the forefront of a dynamic fishing industry."
The positions will mean there is constant supervision of the dock.
Fisherman John Clark, who was vocal in his opposition to the council cutbacks, welcomed the news.
He said: "Recently at Macduff Harbour two vessels broke their mooring ropes and one slipped from its berth.
"No one knows or saw this happen through the night as there was no physical presence at the harbour when this happened.
"But if a nightwatch person had been on duty on his rounds he would have noticed these vessels ropes were near breaking and alerted the owners.
"It's also worth remembering just in the last two years the nightwatchmen have been credited in two rescues where people have fallen into the harbour – on both occasions it was nightwatchmen who alerted the emergency authorities.
"I also know of fishing vessels who have bypassed Macduff and went to other ports due to fact there is no physical presence over the weekend.
"These jobs show Aberdeenshire Council really wants to build up a good reputation for Macduff Harbour and build up the infrastructure too.
"It's a massive thumbs up – I really commend Aberdeenshire Council for showing they care about the harbour and its users."
Informal inquiries about the posts should be made to Duncan Mackie on 07747 020496.