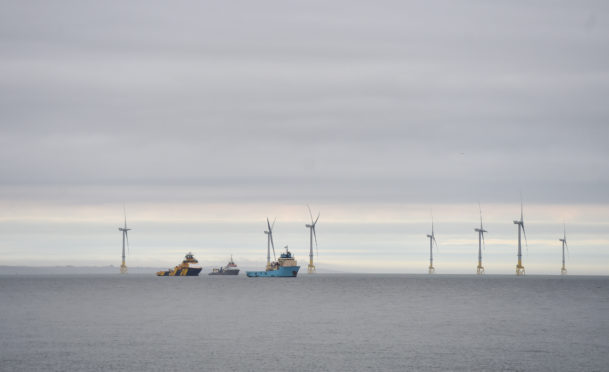 A turbine at Aberdeen Bay wind farm has been out of action since early February as a result of a possible "lightning strike".
Swedish wind developer Vattenfall confirmed last night that one of its eleven turbines was damaged, adding that the structure had been offline for more than six weeks.
The manufacturer MHI Vestas said it was unable to "confirm the cause at this stage" but a source close to the project claimed the damage to the turbine was the result of "a lightning strike".