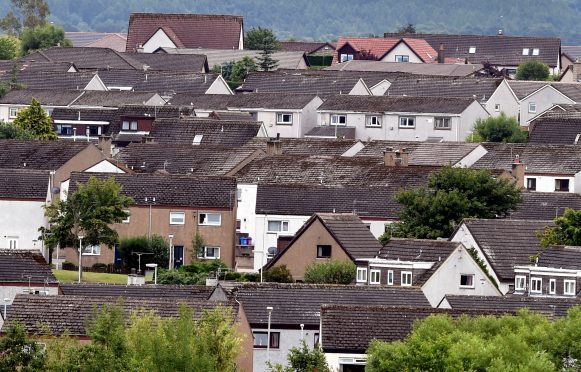 A derelict former haulage yard could be handed a new lease of life after plans for more than a dozen new homes were unveiled.
The owner of the site in Aberchirder wants to build three houses and 12 flats.
The half-acre patch of land on the village's North Street was once the home of the Grampian MacLennan haulage company.
Derek Hunter has owned the land for a number of years and is keen to build so more affordable housing is available for people in the village.
A previous planning application for the site was approved in 2008 which led to the demolition of the haulage yard buildings.
The proposal also included plans to build 11 new homes, but according to documents lodged with the fresh application Mr Hunter "found it difficult" to get any interest in the site.
A design statement said one of the factors for this was that the decade old plans would lead to the houses looking out onto a wall and families would be put off by this.
New designs show the three terraced houses would potentially look out onto the football pitch on Park View with the flats being built at the North Street end of the plot.
The development would also include gardens for the houses as well as a car park for residents in the proposed tenement blocks.
A design statement prepared by Banff-based builders AJ Rennie said the changes to the potential scheme would entice people to Aberchirder.
It said: "We believe that these changes are for the better and are clear as to why they improve the layout and make it a more attractive place for people to move to.
"The houses shall be positioned to take full advantage of the views towards MacRobert Park and creating a visual link to the amenities, creating a sense of safety and security for parents and children.
"These houses do not overlook any of the neighbouring properties opposite, creating privacy for all parties.
"The proposed flats are located to reflect the future inhabitants, giving a more direct link and accessibility to the town of Aberchirder itself."