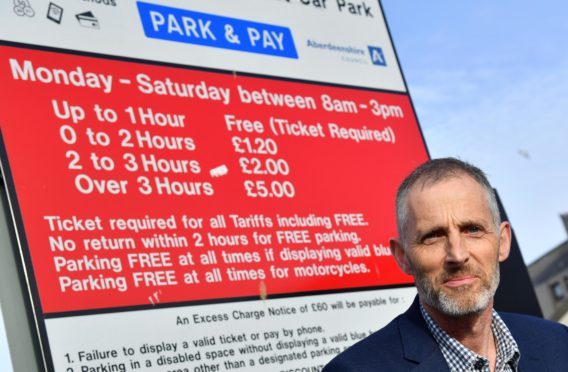 Members of the public are being urged to give their views on the contentious plans to scrap the free period in pay and display car parks.
The public consultation on off-street car parking in Aberdeenshire went live yesterday and will be open for people to express their opinions until April 15.
The free period was initially introduced to make shopping centres as accessible as possible but now it looks likely the scheme will be abandoned as the council tries to cut back and close a £211,000 budget black hole.
Proposals by Aberdeenshire Council to cut the free period will mean a fee of 50p for the first hour and then £1 for one to two hours, £3 for two to five hours, and £5 for any period over five hours.
---
>> Keep up to date with the latest news with The P&J newsletter
---
Council officials have revealed  it costs £48,000 a month to run car parks in Aberdeenshire, with income around £33,000 a month.
Peter Argyle, infrastructure services committee chairman and deputy leader of the council, believes abolishing the free period is the "right way to go" due to the council's financial position.
He said: "It's not just ending the free period but changing the terms to make it cheaper for most people and ending the deficit in the budget as car parks become completely unsustainable when we're thinking of cutting services to education and other things.
"Continuing to support car parks is something we can't do and I personally view the proposal as the best way to do this at the moment.
"Since we introduced the free period, 80% of people get free tickets and then leave which has had a huge impact on our income."
Councillor Andy Kille added: "It's also less expensive for longer periods of parking, encouraging people to stay in the area for longer."
But the controversial proposal has been met with opposition from businesses.
John Pascoe, chairman of Rediscover Peterhead BID, believes it is only right for them to be oppose the plans on the basis of the economic future of local businesses.
He said: "The removal of the free parking period will be an additional hurdle to visiting the town centre.
"It will likely drive away customers and visitors, effectively reversing the pattern that the free periods initiated in 2014.
"The free period should be retained at all cost, to avoid a real impact on those businesses."
Chairwoman of the Inverurie Business Association, Victoria Withy is passionate about encouraging people to get their opinions heard by the council.
She said: "We've a Facebook poll running at the moment asking people how much they spend when they park for that free 30 minutes to assess the impact, but really we want everyone to go to the council with their views.
"We want to keep a vibrant and interesting high street and we think this could really affect people popping in several times a week and make them only go once as well as meaning they use public services like libraries less frequently.
"Everyone should put forward their point of view, but I think the general feeling here is that it will drive people away from our individual shops."
Have your say
Opinions can be lodged online or in writing to Head of Service, Legal and Governance, Woodhill House, Westburn Road, Aberdeen, AB16 5GB.
They will be acknowledged, investigated and reported to the Infrastructure Services Committee in June.
For more information on the consultations and how to make an objection to the proposed plans up to the closing date on April 15, visit www.aberdeenshire.gov.uk/parkingtariffchanges.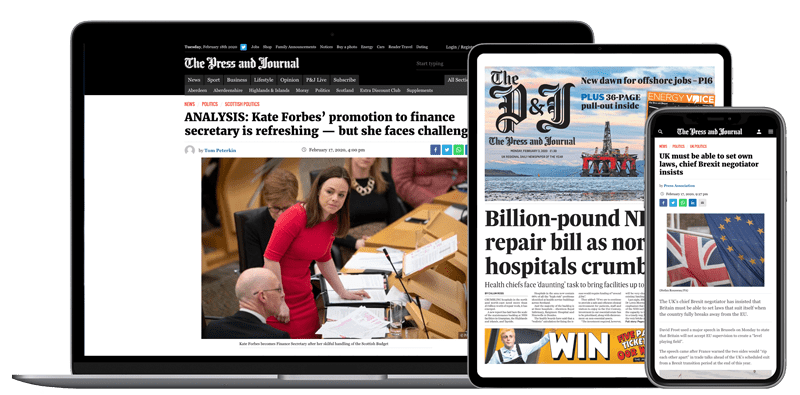 Help support quality local journalism … become a digital subscriber to The Press and Journal
For as little as £5.99 a month you can access all of our content, including Premium articles.
Subscribe