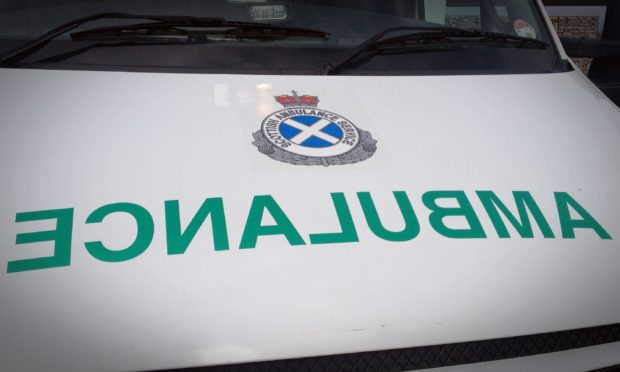 A pensioner was taken to hospital after falling from his mobility scooter and tumbling 50ft down an embankment.
The accident happened on Main Street in Fraserburgh at about 11am today.
A lifeboat crew was called out but stood down before the crew could help with the incident after medics managed to get him to safety.
The man, who is understood to be in his late 70's, was taken to Aberdeen Royal Infirmary and police said his injuries were not thought to be life-threatening.
Last night a Coastguard spokesman said: "A man was on a mobility scooter that tipped over, he rolled down and injured his shoulder.
"The ambulance crew wanted some assistance in getting him back up, but by the time we were ready to go they had done it themselves."
A police spokesman said they were called out to help ambulance crews.
The force spokesman said: "He suffered bumps and scratches, a sore elbow and there was a wound on his shoulder.
"He appears to have fallen 40 to 50ft down a grassy embankments and tumbled onto the rocks.
"He was conveyed to Aberdeen Royal Infirmary for checks."
A Scottish Ambulance Service spokesman said: "We received a call to attend an incident at Fraserburgh Harbour.
"We dispatched two ambulances to the scene and transported one male patient to Aberdeen Royal Infirmary."