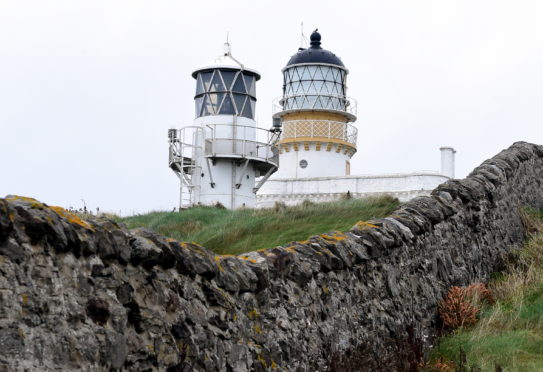 An iconic north-east lighthouse turned a striking shade of blue last night to raise awareness of World Parkinson's Day.
The lantern at Kinnaird Head in Fraserburgh was under-lit in blue between 8pm and 10.30pm – one of dozens of landmarks across the country that changed colour.
They did so to raise awareness of a condition that affects more than 12,400 people across Scotland.
John Crawford was diagnosed with Parkinson's seven years ago and is part of a support group based in Fraserburgh.
The 72-year-old retired plumber was pleased that one of the most prominent local landmarks was involved in the campaign to highlight his plight and that of thousands of others.
Mr Crawford, whose condition places limits on his life, said: "I was really pleased to see Kinnaird Head lit up.
"I have been really lucky because my medication takes care of me, but I do get tired rather easily. I tend to go for an hour and then have to stop."
Lynda McGuigan, manager of the Museum of Scottish Lighthouses in Fraserburgh, said it was important for the attraction to support the charity effort.
"Parkinson's is something that could happen to any of us at any time and it is important to highlight it," she said.
"Anything we can do to support a worthy cause is great."
Annie Macleod, director of Parkinson's UK Scotland, was delighted to see so many places signalling their support for the Parkinson's community by lighting in blue.
"Whether a national landmark or local church – we thank everyone for their support," she said.
"People with Parkinson's and their families often feel isolated, so it means a lot to the community to know that people care and are aware of the condition."
Aberdeen's Robert Gordon University, Ness Bridge in Inverness, McCaig's Tower in Oban and Neptune's staircase in Fort William were among the other iconic structure lit up in blue.