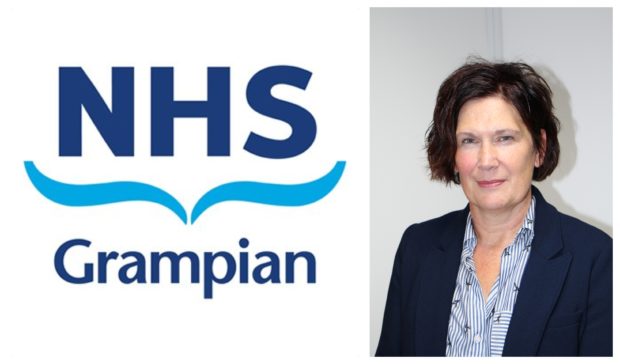 NHS Grampian has announced today that, following a competitive process, Professor Amanda Croft has been appointed as its new Chief Executive.
Amanda has an exceptional track record with over 25 years' experience in health and has held a number of senior positions. Most recently she has been leading NHS Grampian as Interim Chief Executive.
Amanda said: "I am delighted to be appointed to this role. NHS Grampian is a great organisation with first class staff. It has been an honour to take on the leadership role for the last year and I am excited and proud to be able to continue that work.
"We are fortunate in the north east to enjoy excellent relationships across health and social care and with the wider public sector and the third sector. The people of Grampian – patients, staff and the public – are at the heart of everything we do and I am very proud to have the opportunity to lead such an innovative and vibrant organisation"
Dr Lynda Lynch, Chair of NHS Grampian, said, "Amanda has led NHS Grampian through challenging times as Interim Chief Executive and has set a clear path for improvement of the services we deliver for our patients.
"We are seeing greater engagement with the public, sustained efforts to reduce waiting times, investment in Mental Health services and a commitment to ensure a sustainable, high quality service in our community and facilities across Grampian. I know that Amanda will provide NHS Grampian with the stable, high quality leadership the organisation requires to continue to thrive"
Amanda qualified as a Registered Nurse in 1992 at Sheffield and North Trent School of Nursing.
She moved to Scotland and NHS Grampian in 2000 and has worked in both Professional Leadership and General Management roles. She was appointed as a Visiting Professor at Robert Gordon University in August 2016.
Prior to taking on the role of Interim Chief Executive she was Director of Nursing, Midwifery and Allied Health Professions.
Health Secretary, Jeane Freeman, said: "I am pleased that NHS Grampian now has the additional stability of a permanent CEO. Professor Croft has built important relationships during her time as interim leader in this post and I look forward to continuing to work with her as she leads the Board to deliver the quality, person centred and safe health care that I and the people of Grampian expect."