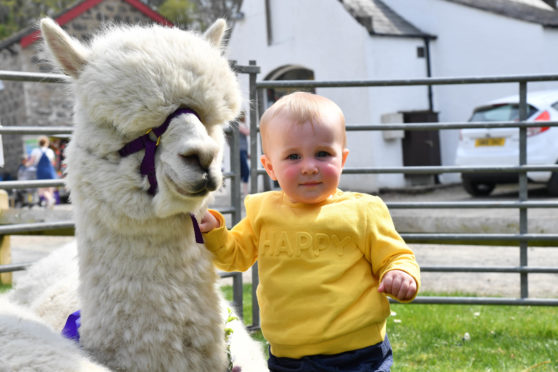 Youngsters and their families flocked to Aden Country Park for some Easter fun in the sun.
Two alpacas delighted the crowd, with other attractions including bouncy castles, train tours and food and drink stalls.
Egg hunts were held around the Mintlaw park, and proved to be a sell-out hit.
Brothers Michael and Mason Leel went along for the day and enjoyed the hunt.
Michael, 12, said: "Some of the eggs are easy to find but most are well hidden.
"I found mine quite quickly and we went about finding others but put them back for other people."
Eight-year-old Mason added: "My favourite part was looking for the eggs as there were lots hidden."
However, some people were less than impressed after discovering too late that they were meant to book tickets for the egg hunt.
Isobel Ritchie took her four-year-old granddaughter along from Peterhead for the day, and was left disappointed.
She said: "It would be better if they did it like last year and you paid when you turned up as last time we really liked it.
"This year we're just here for the weather and Isobella is wanting her face painted to be a bunny rabbit.
"We enjoyed it last year and it's good fun for the bairns so I'm glad we came again."
Organisers the Buchan Development Partnership defended the move to a ticketed egg hunt as it ensured participants were not left disappointed.
They were thrilled with the turn-out, and said it was even better than 2018.
Diane Tait from BDP said: "It has been really busy – over and above what we expected from the number of tickets we sold.
"We sold 500 tickets but even for the Easter egg hunt there have been three times that amount of people because of parents and family going with the kids.
"There's also people here just enjoying the park and attractions.
"Last year wasn't ticketed and we had about 3,000 people but this has been better as we have the right number of eggs and no one is left disappointed.
"It's been a success and we've been very lucky with the weather so there's a lot of happy faces going around.
"The feedback has been so good we'll definitely be doing it again next year."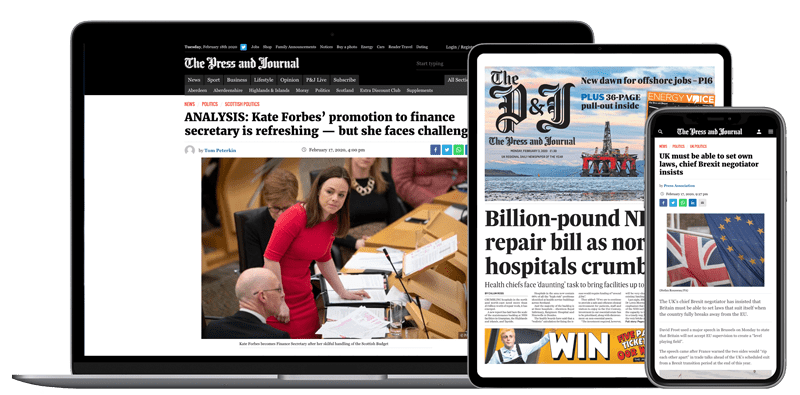 Help support quality local journalism … become a digital subscriber to The Press and Journal
For as little as £5.99 a month you can access all of our content, including Premium articles.
Subscribe