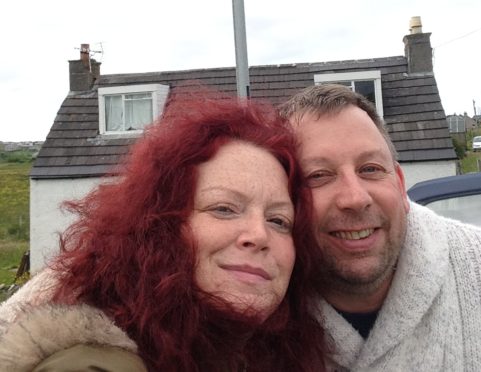 A couple attempting to convert a derelict cottage into their dream home have praised their community's spirit after they were targeted by thieves.
Paula and David Brown have been spending their weekends at the property near Maud making it wind and watertight in the hope of making a new life on the mainland.
They regularly travel from their current home in the Western Isles to carry out the necessary repairs.
But last month their cottage was broken into and hundreds of pounds worth of power tools and metalwork stolen.
The callous raiders even made-off with the bright pink safety shoes Mrs Brown pulls on when she visits the house.
The couple were informed of the devastating news by watchful neighbours who spotted their door had been taken off its hinges.
They notified the owner of a hotel in Maud, where Mr and Mrs Brown had stayed, who was able to contact them to break the news.
The couple then called the police who visited the scene and made sure the cottage was secure.
Despite the shock, Mrs Brown said that, rather than put them off moving into the house, the community spirit shown in the wake of the break-in has made the whole episode a lot easier to deal with.
She said: "Our wonderful neighbours and the police were so amazing.
"A local man told the hotel where we had stayed and where they had our number and were notified so that we were able to call the police.
"The police arrived so quickly and offered scenes of crime services before organising to secure the building again.
"Even the lovely farmer opposite went to get our number from the hotel and called us with his good wishes.
"In challenging times there is much to celebrate in Aberdeenshire communities and I'm so grateful that our lovely neighbours held us close even though they barely know us."
Last night, police said their investigation into the incident on April 21 was continuing.
Constable Lucy Cuthbert said: "Power tools and personal items worth more than £500 were stolen in a theft by housebreaking in the Maud area.
"Inquiries are ongoing and we are encouraging anyone who has been offered items for sale which they have concerns about or who has any information to contact police on 101."
Crimestoppers can also be contacted anonymously on 0800 555111.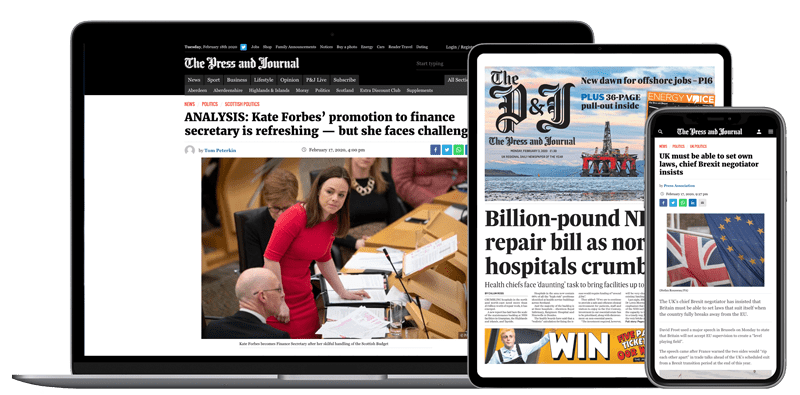 Help support quality local journalism … become a digital subscriber to The Press and Journal
For as little as £5.99 a month you can access all of our content, including Premium articles.
Subscribe