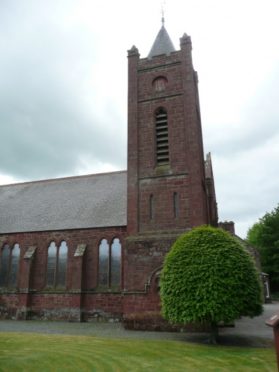 A flower festival to mark 175 years of St Andrews Parish Church opens today in Turriff as part of the congregation's celebrations.
Floral displays, focusing on the theme of memories, will be on public show during the May Day weekend.
There are around 24 arrangements set up at the north-east church to celebrate its prominent place in the community.
Although the building itself was built in 1899 in red sandstone, it replaced the original building which was constructed in 1844.
The Church of Scotland congregation came up with the idea, because they were determined to mark the occasion in a special way.
Session clerk Doug Connan said: "It's 175 years that St Andrews Church has been in Turriff and we're doing a few things through the year to celebrate the anniversary.
"We formed a committee to come up with ideas on what to do and someone suggested a flower festival.
"Our theme is memories and the arrangers were free to interpret it – one of the 24 displays focuses on War Horse.
"We've also taken out our knitted poppy cascade from the remembrance last year which goes from the pulpit to the steps."
Main organiser Pat McKay has helped arrange and assist those who put the displays together.
She said: "The person actually in charge of the flower arranging is Gayle Thores who runs Bliss flower shop in Turriff.
"She has done a great job and the flowers in the memories theme look lovely."
The church will be open today from 10am to noon and 2pm to 4.30pm.
It will also be open from 2pm to 5pm on Sunday and 10am to 4pm on Monday.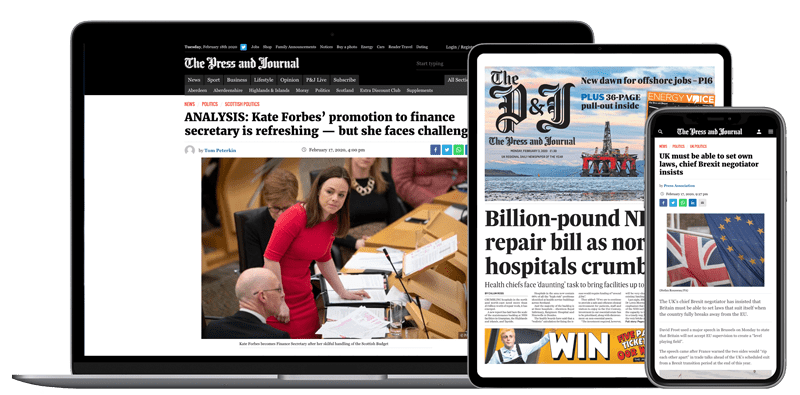 Help support quality local journalism … become a digital subscriber to The Press and Journal
For as little as £5.99 a month you can access all of our content, including Premium articles.
Subscribe