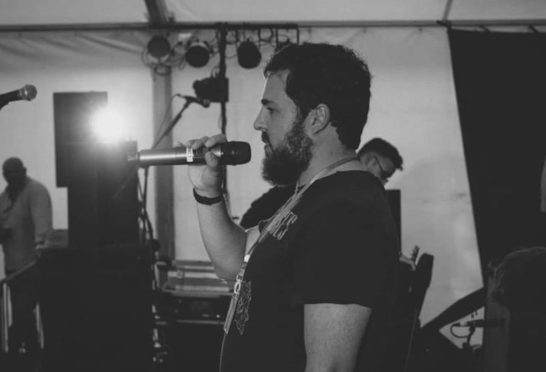 A north-east man who has raised more than £30,000 by hosting a music festival is gearing up for this year's event.
David Stewart has been organising the annual Lizard Festival in St Combs since 2012, which he originally began to raise money for the charities that help his niece who has cystic fibrosis.
The 33-year-old, who has lived in St Combs all of his life, then felt it was unfair all that money was being raised for just one.
Since then, the amount raised from the annual music bonanza has been split between four charities and organisations which have a local connection.
Lizard Festival, a showcase of 10 national or local bands across two stages, is now a firm favourite on the St Combs and has raised more than £30,000 since its inception.
Mr Stewart is happy to be supporting charities but is also glad the event brings people together.
He said: "It's so important to keep community spirit in small places like St Combs and over the years we've seen more people coming from out and about so it's been great seeing them get involved too.
"The very first year we had less than 100 people turn up to the Tufted Duck Hotel but we raised about £1,000.
"We realised we had found the winning formula and decided to expand on it every year – I recruited David Wallace and Ross McBraid a few years ago to help as part of an organising committee so it could grow and grow.
"Now, we normally have a crowd of around 350 and since it started we've raised over £30,000 which has gone to various groups."
This year the charities benefitting from the gigs are Fraserburgh-based mental health charity Y Suffer in Silence, Befriend a Child supporting disadvantaged school-age children, Belger Playgroup and St Combs Primary School.
When choosing charities, the committee like to make sure St Combs is still at the heart of the donation.
Mr Stewart said: "I like choosing charities which relate to someone in the community – there was a girl Isla McNab who needed treatment in America for a type of cerebal palsy so we donated to her cause and she eventually got the operation.
"There's a girl in the village who has lad problems with her kidneys, so we asked if we could help her but she asked us to donate to the Peterhead Renal Unit so we supported them in 2017.
"We also help local groups and schools so we can keep some of the money here and encourage the community to get involved."
Ten bands including tribute ones and local groups will be performing at the Lizard Festival on Saturday in the Tufted Duck Hotel. Entry costs £25 per person.