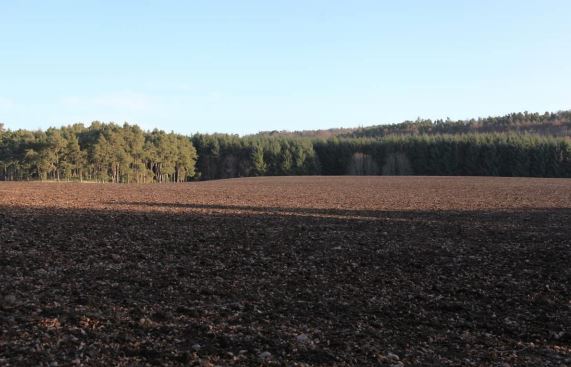 Tens of thousands of tonnes of building materials could be excavated from north-east farmland under plans to extend a quarry.
Hatton Estate Turriff Limited has run the Greystone extraction site since permission was granted for the development for a decade in 2011.
The four acre site is around five miles from Turriff just off the A947 Aberdeen to Turriff road and it currently supplies sand and gravel to the construction industry.
Now it is hoped the extension of the quarry into a nearby field will allow the firm to extract 170,000 tonnes of materials.
Owners hope to secure permission to run the additional site for the next seven years before restoring the land for agricultural use.
The company said the new section of the quarry would be open during Greystone's existing operational hours of 7am to 5pm, Monday to Friday, and from 7am to noon on Saturdays.
There would be no extractions on Sundays.
A supporting statement lodged with Aberdeenshire Council – compiled by Glasgow-based environmental consultants Johnson, Poole and Bloomer Limited – reports that there should be limited visual impact because it will appear as part of the existing site.
It reads: "It is proposed to restore the quarry and the site to agriculture upon cessation of quarrying.
"The proposed restoration strategy would aim to soften the regular appearance of the void and, as far as possible, assimilate the site within the local topography.
"In terms of visual impacts, the proposed extension will appear as a continuation of current extractive operations.
"However, views of the site are extremely limited and restricted to glimpsed intermittent views from the A947 and is therefore not considered significant."
The document adds that, if approved, the extension to the quarry would ensure that the local construction industry would have a supply of sand and gravel for the "foreseeable future".