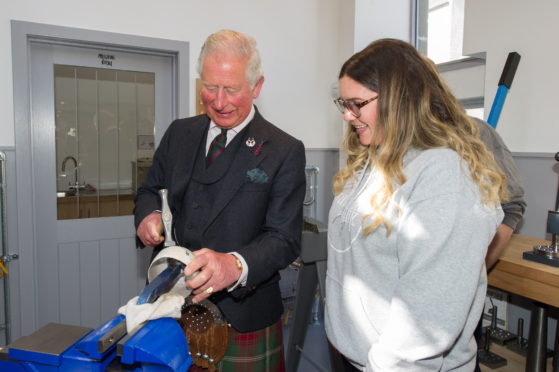 A recent royal visit has helped raise the profile of a north-east venture which attempts to give a traditional craft a new future.
The Duke of Rothesay was in Banff last month trying his hand at the new Smiddy Centre of Excellence for Silversmithing and Jewellery.
The enterprise offers young people the chance to develop new skills, and opened its doors last September following six months of renovations at its Old Market Place home.
Prince Charles officially opened the facility when he was in the town in April and spoke to business partners Kate Pickering and Scott McIntyre, who opened the centre, as well as jeweller Megan Falconer.
Although the royal visitor has been and gone, the Smiddy is continuing to reap the benefits of the publicity the Duke's trip created as it has been inundated with queries about the classes it runs in recent weeks.
Alison Arrowsmith, workshop coordinator at the Smiddy, said staff have been left "flabbergasted" at the impact of the VIP tour.
She said: "We've been flabbergasted at how Prince Charles' visit has upped our profile, raising awareness of our objectives for young people, and our desire to make Banff a centre of excellence in the art of making in metal once again.
"We had a big surge in our social media activity after Prince Charles' visit, and we have received more emails from people asking about the classes we offer.
"It has broadened our audience to a far wider area and we hope that this translates to bookings.
"We are proud to be part of Banff's regeneration and Prince Charles took a real interest in what we're doing."
The Smiddy has been launched as part of the wider regeneration of Banff, and it is hoped visitors from across the country will be tempted to try out the traditional skill.
It was funded by the Banff Conservation Area Regeneration Scheme, Creative Scotland, the Scottish Government, Historic Environment Scotland and Aberdeenshire Council.
The Duke of Rothesay also viewed historic creations of Banff silversmiths at the town's museum when he visited.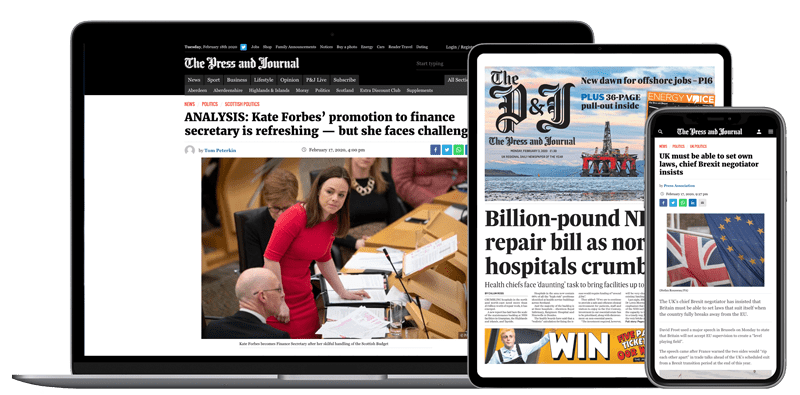 Help support quality local journalism … become a digital subscriber to The Press and Journal
For as little as £5.99 a month you can access all of our content, including Premium articles.
Subscribe