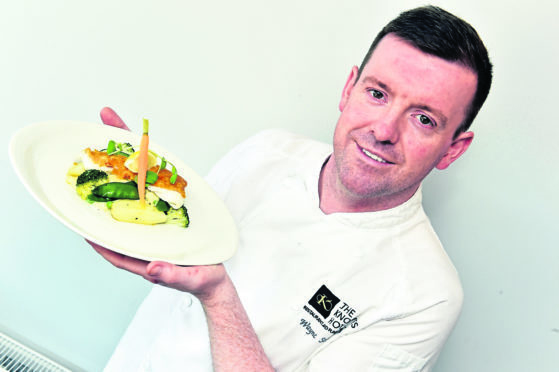 A workshop will be held in Macduff to help link local food and drink producers, suppliers and sellers and boost the area's economy.
A series of speakers and workshops aimed at connecting local businesses working in the same sector will be held next week.
Food will be on offer to give an idea of the tasty produce available in Aberdeenshire.
Speakers lined up for the event include representatives from Opportunity North East, Connect Local, Visit Aberdeenshire and Wayne Stewart the chef who owns Knowes Hotel in Macduff.
As well as being an opportunity to network, the sessions will provide companies with advice and information.
Banff and Buchan Area Committee chairman, Andy Kille, said: "It is important to recognise the significant contribution that locally produced food and drink can and does have on our economy.
"Focusing on our unique local products gives our area strength to support the local economy and future-proof our area."
Vice-chairman, Mike Roy, added that it was a "great step forward" to have an event to connect local businesses.
Local councillor, Glen Reynolds, congratulated council officers and organisers for pulling the initiative together and expressed hopes it will help regeneration efforts as well as build a more stable economy.
He said: "Where businesses are leading the way in terms of innovation or success it's important to encourage that.
"The north-east has an excellent base for growth in food, drink, agriculture and seafood, with its wide range of primary produce, new businesses, big name brands and international connections.
"The council has been working alongside Opportunity North East and other bodies and everyone recognises the potential of this sector."