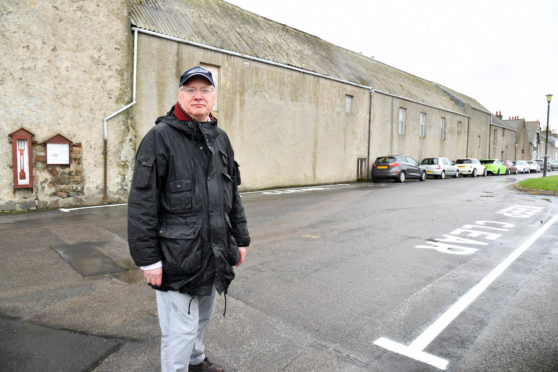 A pair of white lines may be the answer to the prayers of a north-east lifesaver who found motorists blocking access to his Coastguard station.
Banff station manager Kevin Finnie warned of potentially tragic consequences if drivers continued to park in numbers at Battery Green.
They have made it difficult for volunteers responding to emergencies to stop close to the base and have also made access tricky for ambulance crews.
Now Aberdeenshire Council has intervened, with new markings painted on the tarmac warning drivers to keep the entrance to the station clear.
Lifesaver warns of potential tragic circumstances after motorists block access to base
Mr Finnie took to social media last week to highlight the problem and urge locals in Banff and nearby Macduff to be mindful when leaving their vehicles near the coastguard station.
His Facebook post featured a picture with cars lining Battery Green.
Mr Finnie said he wanted to remind people that his team of 16 volunteers are an important part of the emergency services.
"We know it's a public road and we can't insist people don't park there but we would just ask them to remember that we are responding to potentially life and death situations where minutes can make the difference between a successful or a tragic outcome," he said.
"Every second honestly counts and we don't want to waste time finding parking when someone's life is at stake."
Banff and district councillor Glen Reynolds welcomed the moves to keep the area around the station clear.
He said: "Everyone is aware of the golden hour in terms of saving a life. In freezing sea conditions, minutes can make the difference between life and death.
"This is an immediate measure that illustrates the council listens to concerns and moreover acts in response."
Last night, a council spokeswoman confirmed the authority had worked with the Coastguard team to help ease parking pressures.
She said: "Coastguard team members recently expressed frustration about the difficulty caused by members of the public parking outside their base at Battery Green.
"In an emergency, a matter of a few minutes can make a huge difference and so council officers worked with the coastguard to find a solution."
Ross Greenhill, area commander with HM Coastguard, welcomed the new addition on the road.
He said: "We're really grateful for the way the community continues to support us in our ongoing work to keep people safe at the coast and at sea."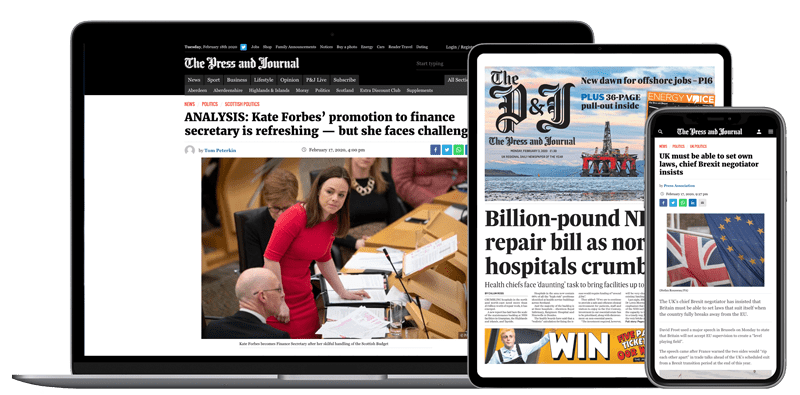 Help support quality local journalism … become a digital subscriber to The Press and Journal
For as little as £5.99 a month you can access all of our content, including Premium articles.
Subscribe