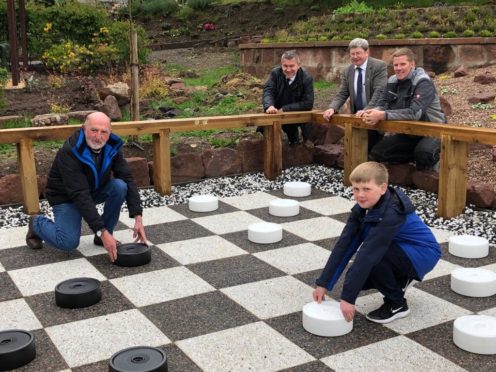 A giant draughts board has been unveiled in a memorial garden in Turriff, inspired by the "auld mannies" who used to play the game at the Coo.
A checkerboard area has been created within Turriff Cemetery and now, following its official opening, is available for use by the public.
It is the latest part of a project undertaken the six-strong group of six volunteers who comprise the Friends of Turriff Cemetery.
They have been working to transform the garden into a welcoming space for the community area as well as a place of remembrance.
The idea of introducing a game was a popular one and, after a little though, the group came up with a plan to tie it into the town's  history.
Founder of the group, Fraser Watson, said: "The idea of a draughts board came from then I was a young lad.
"Where the Turra Coo is now on the High Street is where the auld mannies used to play draughts.
"With that thought in mind, the plan to create a board in the memorial garden came together as we wanted to get people out and enjoying the game again.
"The hospital is also across the road so, if patients are able, they can come across and play with their families.
"That was an important thought for us.
"Older people also love it and anything that takes youngsters away from their modern tech is good too."
The draughts pieces, donated to the Friends by Celebrations of Turriff owner Robert Stephen, will be kept in a box next to the board and the volunteers hope people will be honest and respectful with them.
The inaugural game on the board was played by committee member Ian Garden and his grandson, Callum, with the former winning 1 – 0.
Mr Watson added: "It was important to us to have Ian and his grandson as the first players as Callum's only 10 and I'm sure it will encourage others to take a turn."
Mr Watson started the project as his brother Joe Watson, a former Press and Journal farming editor, was passionate about caring for the cemetery after their father died.
He succeeded in ensuring the cemetery was better maintained but after he died in 2014 standards slipped once more.
Fuelled by a desire to continue his brothers legacy, Mr Watson formed the friends and now their work is nearing completion.
"Our final project is creating a dry river bed and then the garden will be complete," he said.
"We've made it so it should take little maintenance to keep it looking great but also to make it ideal for nature and give things a chance to grow."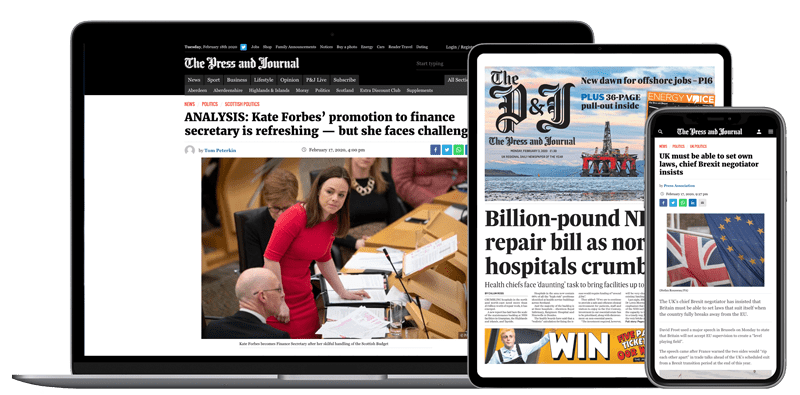 Help support quality local journalism … become a digital subscriber to The Press and Journal
For as little as £5.99 a month you can access all of our content, including Premium articles.
Subscribe