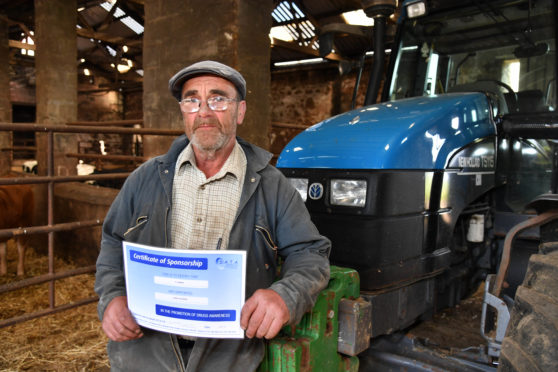 A farmer from Fyvie, who was scammed out of money and threatened by callers pretending to be police is urging others to be vigilant when answering the phone.
Gilbert Birnie fell victim to a fradulent phone scheme when he was asked to sponsor a drugs awareness course for Turriff Academy, to which he has family connections.
Eight months after posting £70 to the address which they had provided, he was bombarded with calls by people who were claiming to be sheriff officers and demanding a further £5,000 in sponsorship.
Mr Birnie revealed he was even offered the chance to pay 'only' £3,000 if he transferred money to an account immediately, but was also warned they would take some of his farming equipment away if he didn't pay up.
Having contacted the bank and asked the police for advice, he was told to be vigilant when answering the phone and has found the company do not exist.
The 62-year-old is now warning others to be careful when taking calls from strange numbers.
Mr Birnie said: "A young lady phoned me last September asking for sponsors for a drugs awareness course at Turriff Academy and, since I have some family there, I thought it sounded good.
"She gave me an address and I posted £70 and felt like I had done some good – they even sent me a certificate.
"Then, three weeks ago, I started getting calls from a gentleman who said I owed £230 and could I pay by card, which I can't do anyway as I only deal in cheques.
"I then had many calls, some asking me to pay using a computer but I don't have one, some asking for my bank card numbers and one that said I was due £5,000 but if I paid him over the phone it would be £3,000.
"I spoke to the bank and to the police and to Turriff Academy. It turns out the company aren't even real and the school knew nothing about it.
"The academy are going to copy my certificate and have a legal team check it but I just want other people to be aware of what can happen.
"People need to be careful. It's really not nice to go through."
Local councillor Alastair Forsyth warned of the increased sophistication of scams.
He said: "I would advise everyone to keep their guard and only respond to sponsorship requests from a reputable and first-hand known sources or people you know.
"However no matter the source, one must always take care when money is involved."
A spokesman for Aberdeenshire Council confirmed Turriff Academy had no connections with the company and has not commissioned any fundraising.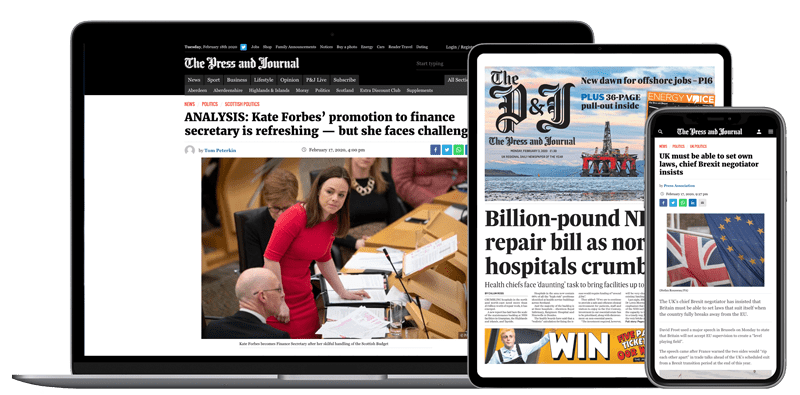 Help support quality local journalism … become a digital subscriber to The Press and Journal
For as little as £5.99 a month you can access all of our content, including Premium articles.
Subscribe