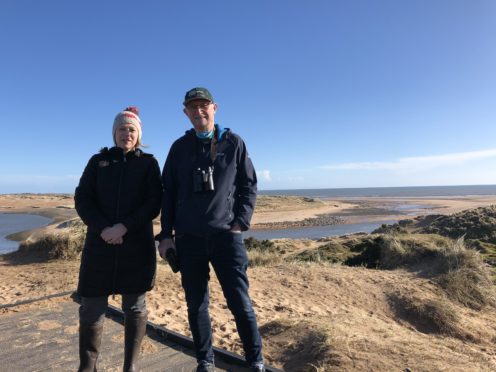 A north-east politician has vowed to use her new position to crack down on marine litter after being named as a "species champion" for grey seals.
Gillian Martin is MSP for Aberdeenshire East, where a colony of about 2,000 of the mammals can be found at the Ythan Estuary near Newburgh.
After receiving the honour from the Scottish Environment Link body, Ms Martin vowed to fight for a better future for the popular sea creatures.
The SNP politician yesterday outlined her aims to put her newfound role to good use, following a string of incidents at the bay where animals have been discovered snared or injured by discarded fishing equipment.
She said: "I will use my position to campaign against the type of marine litter that can harm these and the other marine mammals which we are lucky enough to have visiting the estuary."
Campaigners who volunteer their time to look after the seals have recently highlighted several occasions where visitors disturb the animals by walking onto a specially designated haul-out zone they are banned from.
Ms Martin also pledged to do more to highlight their crusade.
She said: "It is important to me that I draw attention to the Newburgh seals who have been at the centre of controversy for the last few years.
"I have spent a lot of time trying to communicate the best way for visitors to view the magnificent colony in a way that doesn't disturb them.
"This colony is a major boost to the numbers of visitors to the area and I see that every time I'm at Newburgh Beach.
"They are a natural part of the Ythan's ecosystem and we should treasure them as a key component in our biodiversity."
The Ythan Seal Watch group monitors the seals and member Less Watson last night welcomed Ms Martin's appointment.
He said: "Ms Martin grew up in Newburgh and gets reports of our incidents so she knows the problems these seals face.
"She's convener of the climate change committee that is involved in protection of seals and haul-outs, so it's the perfect role for her.
"Problems that seals face have simple solutions but we need the right conversations with the right people for change to happen, and I think she can help with that."