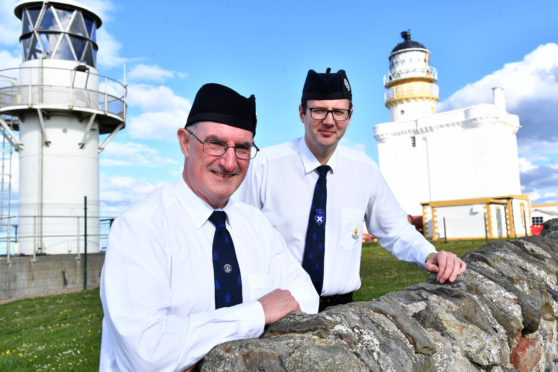 Two Boys' Brigade stalwarts will be in the presence of royalty after being invited to one of the grandest occasions of the summer.
Michael Strachan and Martin Dunbar from Fraserburgh have been asked to attend the royal garden party at the Palace of Holyroodhouse in Edinburgh.
The duo were nominated by the Boys' Brigade and will be among thousands of people spending the afternoon with the Queen and Duke of Edinburgh during their time in the nation's capital.
Their invites arrived at the weekend, encouraging them to appear at the event on Wednesday, July 3.
Mr Strachan has been involved with the organisation since 1992 and is captain of the 1st Rosehearty company as well as vice president of the North Scottish area.
He wrote a book detailing the history of the Boys' Brigade and all of the money raised from the publication was donated to the group.
Mr Strachan said: "Every volunteer works hard so to be chosen from among such a high calibre is an honour in itself.
"I have never met the Queen so to have the opportunity is exciting.
"It's fantastic that the Queen is honouring the organisation by inviting a number of BB volunteers to the Garden Party.
"I think it shows how highly the BB is still thought of in Scotland".
Mr Dunbar is captain of the 4th and 5th Fraserburgh company and has been involved with the organisation since the 1970s.
He said he will attending with his wife and is looking forward to the experience.
Mr Dunbar said: "It'll be fine to be there and see all of the pomp and ceremony.  I'm sure it'll be a great day.
"It's nice to be recognised."
The Boys' Brigade was founded by William Alexander Smith in Glasgow in 1883 and has more than 750,000 members across the world.
The Queen has been its patron since 1952, the year before her coronation.