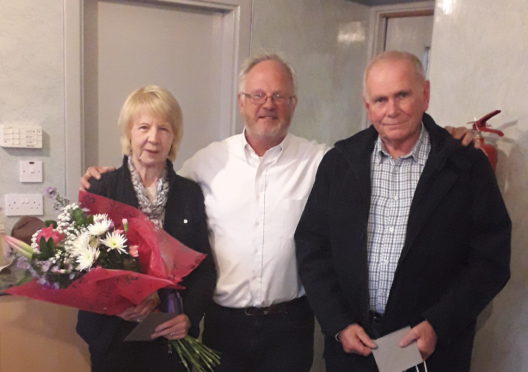 Two north-east village residents who have volunteered to help their communities for more than a combined 40 years have been praised for their efforts as they retire.
Gordon Daidson who represented Tyrie and Barbara Anderson who represented Pennan on their local community council have now stepped down from their roles.
The chairman of the New Aberdour, Tyrie and Pennan Community Council, Bill Pitt, thanked both of the individuals for their dedication having both spend more than 20 years with the group.
Mr Pitt said: "Both Gordon and Barbara have really done a lot – they've been involved for as long and both do an awful lot for their own communities.
"They're dedicated to helping make their villages better places.
"As they both retire from the community council we're thankful for their expertise over the years and wish them both well for the future."