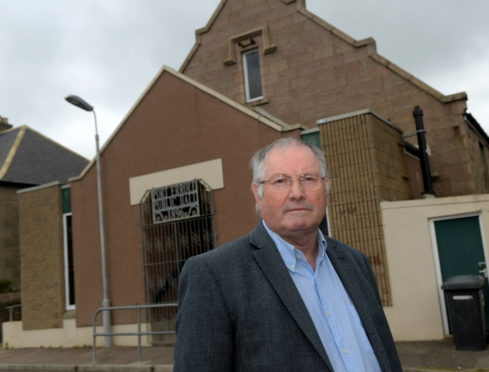 Residents of a north-east village claim they are "under siege" by a group of troublesome teens.
Some locals in Cruden Bay have even installed CCTV to deter the youths following a number of incidents in the village.
Most recently, Port Erroll Public Hall was vandalised while a golf buggy was stolen and driven across the course.
A 14-year-old has now been charged in connection with the incident at the village hall.
Other incidents include the Christmas tree lights being vandalised, fires being set and even young rabbits being gutted and left strewn throughout the village.
Locals claim that if they confront the culprits, they are verbally abused.
But residents have become so fed up – and concerned about the safety of their property – that they have installed their own CCTV cameras.
Community council chairman John Ross claimed sales of the security systems in the village had "gone through the roof".
He warned that the situation was in danger of spiralling out of control as the busy summer season approaches.
Mr Ross said:  "My own concern and a concern for quite a lot of the locals is if this is going on now and the individuals are getting away with it, what is it going to lead to?
"Are they going to break-in into somewhere and set a fire when there are still people in the property?
"There have been occasions when elderly people have confronted these youths and have just been given a stream of absolute abuse.
"It is exasperating."
Another man, who did not want to be named for fear of reprisals, added: "The vandalism is rampant and there is a feeling the village is under siege.
"Much that the community find of value is being trashed.  Some of my neighbours have installed CCTV and others including myself are looking into it."
On Saturday, the village hall was targeted by vandals.
The culprits did not manage to get in, but damaged the doors.
A statement from the hall committee said: "The hall sustained some damage as they had tried to force the fire doors and an ante room window.
"The main damage has been to the boiler house door frame which will need to be replaced."