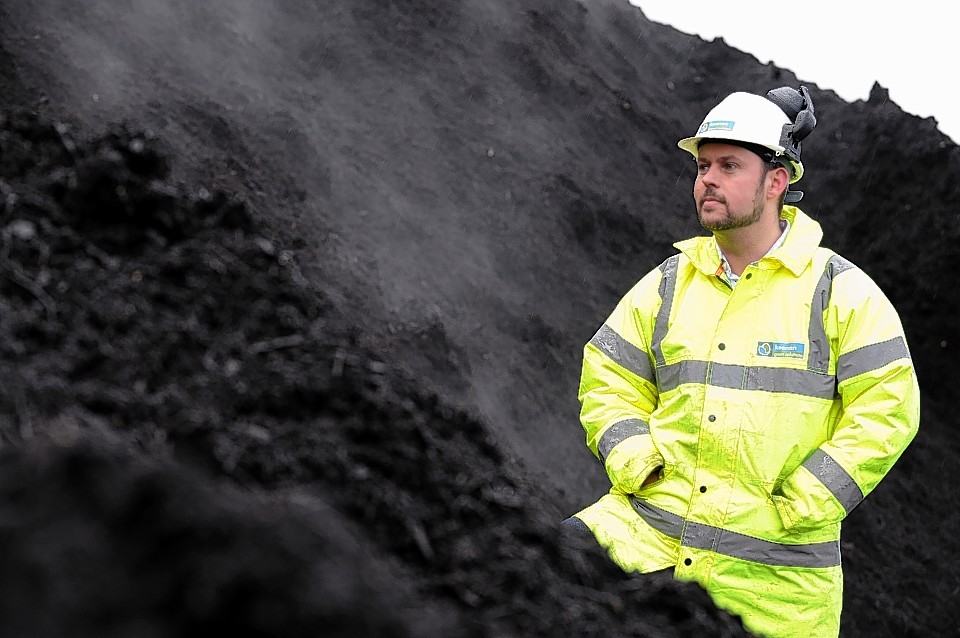 The boss of a north-east recycling firm feels they are being made to look like "criminals" by residents unhappy that their facility is operating 24 hours a day.
Restrictions on the Keenan Recycling complex in New Deer were lifted for a year last December.
Permission was granted by Aberdeenshire Council despite neighbours voicing fears over increased odours and noise coming from the site which recycles food and garden waste.
Recycling centre given approval for controversial 24/7 operations for a year
Their concerns centred on the smell coming from the rubbish turned into compost and there were 14 objections to the proposals.
Keenan Recycling wanted to extend its operating hours at the New Deer site to allow farmers to access it outside normal working hours.
One of the conditions from the Buchan area committee was the establishment of a regular liaison meeting between the family firm and its neighbours to discuss any issues.
The gatherings were due to take place every three months with reports sent back to councillors, but the first one only went ahead at the authority's Maud offices yesterday.
Representatives from Keenan Recycling, locals and councillors were there to discuss the 24-hour operation at New Deer seven months after it was approved.
Phil Helmsley, who lives next to the facility, said the smell and noise coming from the plant was worse than ever since the new operating hours came into force.
He said: "It is more smelly and noisy than before.
"My property is badly affected, particularly when the wind blows north.  It is a very bad smell and it is not just me affected by it."
Neil Stag, who also lives near to the Hillhead Of Auchreddie plant, said the noise was like a "jet engine" and he had noticed more trucks entering the recycling centre in recent months.
But Grant Keenan, managing director, denied the claims and said they were doing all they could to mitigate the impact of the plant on its neighbours.
He said they had been monitoring noise levels and urging contractors dropping off waste to abide by speed limits.
Mr Keenan said he was living near the plant with his family and he would not let them live there if he felt it was not safe.
He said: "There's always this air that we are criminals or that we are cheating the law.  But that is not the case.
"We understand people's concerns.
"I've just built a house and I wouldn't put my family there if there was an obnoxious smell.  We feel this is a personal vendetta."